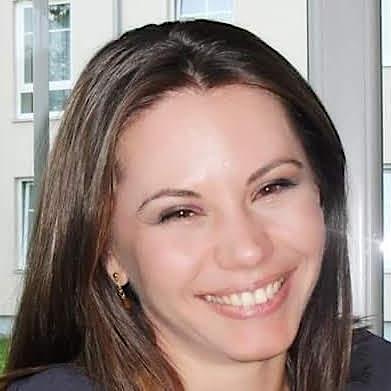 Armela Totaj
My name is Armela Totaj, and I'm the founder of Cherish Your Work, a business that brings holistic solutions covering the wide range of factors that working life threatens people's well-being.
My MBA professional background in Human Resources & Operations Management, Organizational Behavior, Multicultural Communication, Leadership, and Service Design enables me to have a thorough understanding of the complex dynamics between the individual and work, and between individuals at work. Also, I am a certified Holistic Wellness Coach, holding Yin Yoga & Ayurveda teacher certification accredited by International Yoga Association, International Yoga Federation & CRKBO, and European Ayurveda Association. I always had a deep passion for knowing how the human body functions - how it might bring you the greatest life challenges and exploring ways of transforming it into a powerful life compass. For years, I have been doing my research in Western doctors' studies and in the meantime exploring Ayurveda & Yoga as the best representatives of Eastern well-being science to understand how to attain sustainable well-being, rejuvenate, and heal. My vision is that once you can decode your physical -emotional-spiritual body, you're able to use that body as the most powerful instrument to create the life you desire. To help busy working people, I have designed of a very efficient wellness tool named AT YOGA., which is an efficient blending of Yin Yoga, Yang Yoga, Mudra Yoga, Breathing Techniques, Meditation, Mindfulness, and Ayurveda. ​
I offer my wide expertise to employees through practical training, employee experience design, and consulting. One of my holistic programs that she has designed is dedicated to entrepreneurs. This program includes a variety of workshops aiming to build entrepreneurial leadership & wellness, as the core drives to excel in the challenging work of entrepreneurship. What makes me different from any other wellness coach is that I bring design thinking methods and tools for sustainable wellness; I strongly believe that an individual inner power has tremendous potential that can be unfolded if we use the right approach.
In particular, I empathize with women pursuing ambitious careers whose full potential is trapped from the work environment limitations, but sometimes also from their mindsets and actions towards themselves. Why women? Because nature has made us more complex then men and if we are not good managers of our organic feminine complexity then we easily get our self-power tapped. I guide women to experience and master the power of their feminine energy in their personal life and career. I believe that every woman should learn how to be proactive about her health - it's time for a new approach towards women's health, which has long been unappreciated by letting unsolved many issues that all women face at some point of their life.
Through my services, I offer an opportunity of overcoming existing obstacles for every person who believes that can give more, wants to be a better version of oneself, and live joyfully.
Sorry, there are no upcoming events