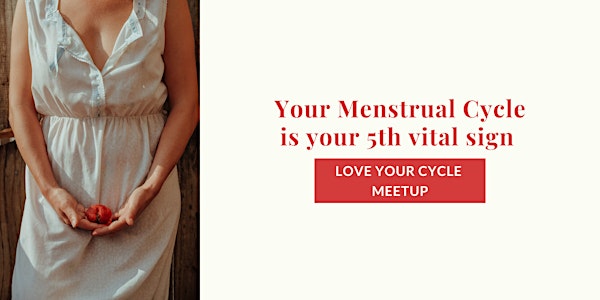 Your menstrual cycle is your 5th vital sign - Meetup
Did you know that your period can tell you a lot about your well-being? Let's talk about the cycle as the amazing feedback system it is!
When and where
Location
Töölö Library 6 Topeliuksenkatu 00250 Helsinki Finland
About this event
Welcome to our first meetup of 2020!
This time we'll gather to talk about the cycle as the amazing feedback system that it is.
Did you know that your menstrual cycle can tell you a lot about your well-being? Your period is a powerful tool that month after month gives you important messages that allow you to monitor your overall health. This information is so valuable that in 2015 the American College of Obstetricians and Gynecologists (ACOG) declared the menstrual cycle as the 5th Vital Sign!
The length of your cycle, the color of your menstrual blood, your Premenstrual Syndrome, among other signs, are essential clues of how well things are functioning in your body.
Learning to read these signs is aright that you and all menstruators have!
Welcome to have a chat on:
How a healthy menstrual cycle should be,
What is your cycle telling you month after month about your physical, mental and emotional health,
Simple things that you can do already now to get more in touch with your body and improve your menstrual experience.
Event details
Laguage: English.
Tea and some healthy treats will be provided. Feel free to bring your own snacks, or even better, something to share 🙂
FREE ENTRANCE.
We'll meet at the Töölö Library, group room Keinu. You can ask the library's personnel how to find the room.
This event is open to menstruators of all ages, regardless if they menstruate or not. All menstrual experiences are valid and welcome ❤
In order to keep a cozy and sfe atmosphere, places are limited. Does this call you? Make sure to register your participation.
The workshop will be run by Carmen Lorenzana. Read more about her here: https://carmenlorenzana.com/