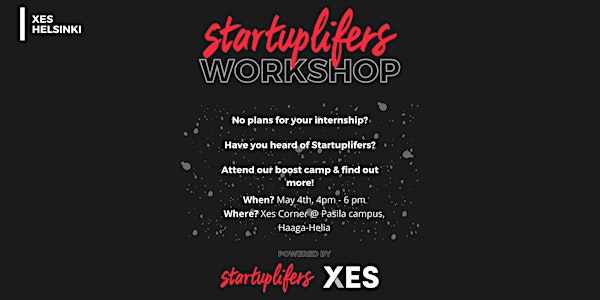 Your Future in Startups | Workshop
Learn what startups are looking for and shape Your future!
When and where
Location
Xes Corner, Haaga-Helia Pasila campus, 1st floor, room 1002 Ratapihantie 13 00520 Helsinki Finland
About this event
Are you interested in working in a startup in the near future? Have you ever thought of moving to Silicon Valley to pursue that dream?
Startuplifers is a non-profit organization that can help you make those dreams reality and find a path that suits your career aspirations.
In this workshop you will learn:
💡What is Startuplifers?
💡What do recruiters look at in your profile? / The Perfect CV/LinkedIn for startups
💡How to effectively approach startups?
💡 How to talk about your achievements and experience?
💡How to prepare for an interview?
📍Where? Xes corner, Room 1002, Ratapihantie 13, Pasila
🕓When? 4th of May at 16:00