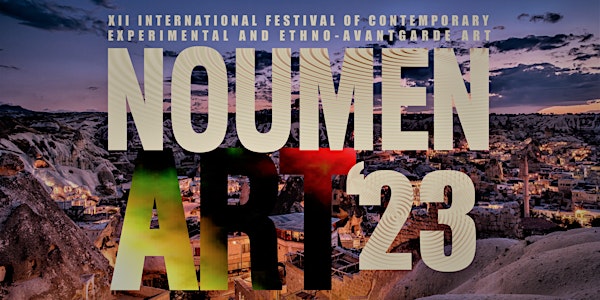 XII International Festival NOUMEN ART - Cappadocia-Istanbul'2023
The festival of contemporary experimental and ethno-avant-garde art Noumen ART'23 will be held Sep 21 - Dec 29 in Cappadocia and Istanbul
When and where
Location
Taskonaklar Hotel Cappadocia Gedik Sokak Boyacı Ahmet Sokak No:4, Binbirdirek Mahallesi, Çemberlitaş/İstanbul, Türkiye Uçhisar, Nevşehir 50240 Turkey
Refund Policy
Contact the organiser to request a refund.
About this event
99 days 10 hours

Mobile eTicket
Nuomenart (from the Greek νοούμενον - the essence comprehended by the mind) is the art of creating new meanings, the play of thought through the art form, the disclosure of the intelligible through the game, that is, through art. The noumenograf is neither an artist nor a philosopher. He only uses the means of philosophy in comprehending new meanings and uses artistic means to give them sensual outlines. He opens a new eidos through emotion, bringing pleasure to himself and others from the emotional experience of previously unknown meanings
The Noumen ART Creative Lab Public Sessions/Festivals are a series of annual multi-species cultural events showcasing the most talented and cutting-edge creations by contemporary artists in the fields of music, visual arts, performing arts, screen arts, synthesis of the arts, literature and poetry, including including, based on regional and ethnic artistic traditions
The Noumen ART festival, formerly known as the festival of contemporary intellectual art, has been held since 2005
The previous XI international festival Noumen ART took place in August 2022 in Osttirol, Austria. The festival was held on a shortened program
The Noumen Art is a festival for intellectuals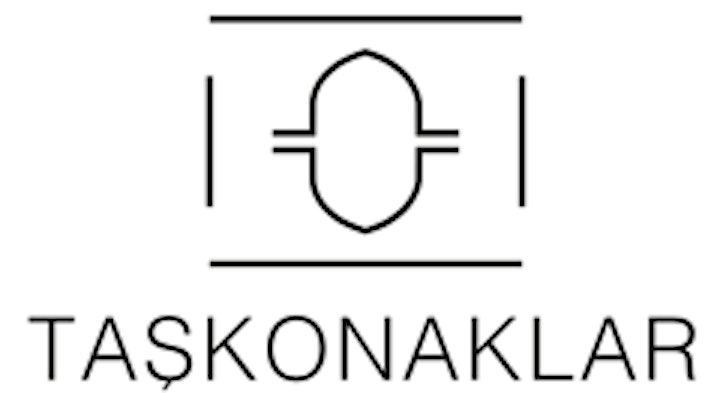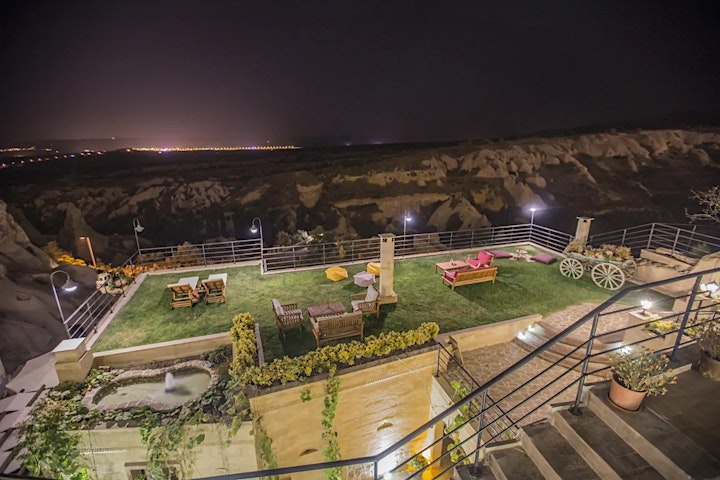 Each guest of the festival who purchases tours Cappadocia-Istanbul or only Cappadocia, including accommodation and activities at the Taskonaklar Hotel Cappadocia, automatically becomes an honorary sponsor of the Noumen ART festival
At the same time, he may express a desire to become a sponsor of an individual artist and / or a group of artists, which will also be mentioned in the sponsorship certificate, which will be sent to each guest in electronic form at the time of buying a tour to the festival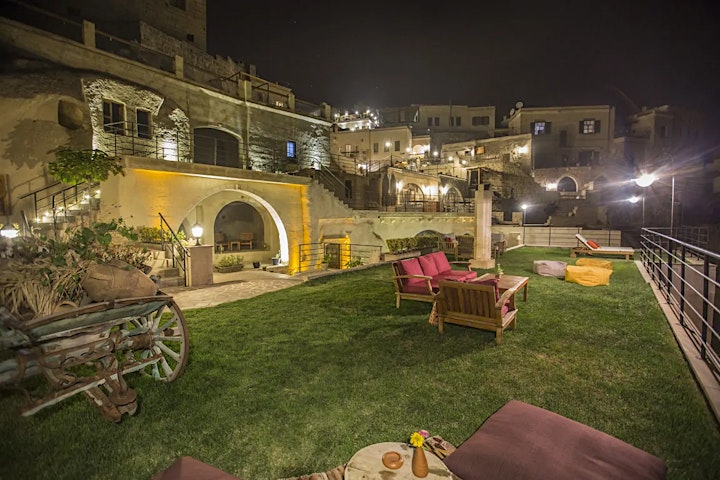 The beginning of our summer season 2023 will be special: this time in ancient Istanbul and beyond Cappadocia, the lapping of the Mediterranean Sea and the echo of the Cappadocian caves will merge with an enchanting sound of Palle Mikkelborg's and Nils Petter Molvaer's trumpets, Terje Rypdal's guitar, these great ECM Style protagonists. It will be the most beautiful sound next to silence!
The bewitching sound of Aziza Mustafa Zadeh piano and other free jazz musicians from Azerbaijan will organically merge with the landscapes of Istanbul.
And also the echo of the rebellious texts of the Nietzschean Zarathustra will be heard over the chimneys of the fairies in the fabulous land of Cappadocia. A reincarnation of Lou Salome, Ksanda WhiteBird, will sing those texts to the mountains, an unhurried mimo-dramatic sacrament called Japanese butoh will take place.
The bewitching sound of free jazz musicians from Azerbaijan will organically merge with the landscapes of Istanbul. And yet, coming out of nowhere, the breath of distant Central Asian steppes will burst into the air of fabulous Cappadocia, along with bizarre installations of desperate Kazakh actionists led by the brilliant Almagul Menlibayeva!
There will still be very many other things - delightful, strange, captivating mind and imagination...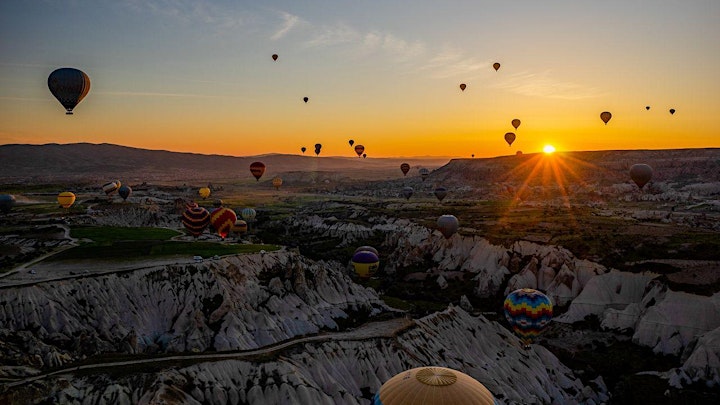 DREAM LINEUP
September 21 - Gala reception in honor of The International Day of Peace / Tarkovsky Quartet / Yuriy Yaremchuk / Enver İzmaylov
September 22 - Elchin Shirinov / Trygve Seim
September 23 - Eivind Aarset / Nils Petter Molvaer
September 24 - David Helbock / Terje Rypdal
September 25 - Angel Ontalva / Zbigniew Chojnacki
September 26 - Peter Szely / Thierry Zaboitzeff
September 27 - Big Jam & DJ Rave
September 28 - Transfer of guests and participants of the festival to Istanbul
September 29 - December 29 / Istanbul
September 29 - Opening of the exhibition at Barin Khan Museum
September 30 - Opening of the exhibition at G - Art Gallery
Full Dream Lineup
Music:
Nils Petter Molvaer Group (jazz fusion, Norway)
Terje Rypdal Group (fusion, Norway)
Aziza Mustafa Zade (ethnojazz, Azerbaijan/France)
Trygve Seim (jazz fusion, ethno-fusion, experimental music, Norway)
Isfar Sarabski (jazz, ethnojazz, Azerbaijan/USA)
Eivind Aarset (fusion, Norway)
Audun Erlien (jazz fusion, Norway)
Erland Dahlen (fusion, experimental music, Norway)
Welte Holte (fusion, experimental music, Norway)
Mats Eilertsen (jazz fusion, ethno-fusion, Norway)
Kristjan Randalu (ethno-fusion, world-jazz, folk-rock, Estonia)
Markku Ounaskari (ethno-fusion, Finland)
David Helbock (new jazz, experimental music, Austria)
Thierry Zaboitzeff ( ex-Art Zoyd, progrock, Austria-France)
Enver İzmaylov (jazz, ethno-jazz, Ukraine)
Elchin Shirinov (ethnojazz, Azerbaijan/France)
Peter Szely (electronics, Austria)
Felipe Jose (free-jazz, Brazil)
Paulo Hartmann (experimental, Brazil)
Luiz Pretti and Marco Scarassatti (duo of camera and invented instrument, Brazil)
Pascal Marzan (experimental, UK/France)
Lärmschutz Group (experimental, free-jazz, Netherlands)
Zbigniew Chojnacki (experimental, Poland)
Simone Weißenfels (improvisational music, Germany)
Yuriy Yaremchuk (fusion, jazz fusion, Ukraine)
Guram Machavariani (psy-jazz, jazz-fusion, post-rock, Georgia)
Irakli Sanadiradze (jazz-fusion, Georgia)
TimeLess Trip (exclusive experimental psybient audio journey, Israel)
Alesia White Bird (improvisational vocal, psy-jazz, ethno-rock, Russia)
Anуa PsayJazz (psyjazz, Germany/Romania)
Darío Dolci (jazz fusion, improvisational music, Argentina)
Osvaldo La Porta (jazz fusion, improvisational music, Argentina)
Other types of art, synthesis of arts:
Jan Vincent Helm (art, Germany)
Almagul Menlibayeva (performance, installation, painting, Germany/Kazakhstan)
Mykola Honcharov (art, Ukraine)
Aghdes Baghirzade (photopainting, Azerbaijan)
Kollektiv Iиterиatioиal totem (music, performance, art, Switzerland)
Askhad Akhmedyarov (installations, Kazakhstan)
Syrlybek Bekbotaev (photo painting, installation, Kazakhstan)
Katerina Pits (visual art, Ukraine)
Hulkar Yunusova (art, installation, Uzbekistan)
Saodat Ismailova (photo painting, Uzbekistan)
Luis Tabuenca (paratheatrical art, Spain)
Project NIHIL, dir. Anastasia Shcherbakova (butoh, mimodrama, Russia)
Valentin Tszin & Das Gegenteil (butoh, Germany)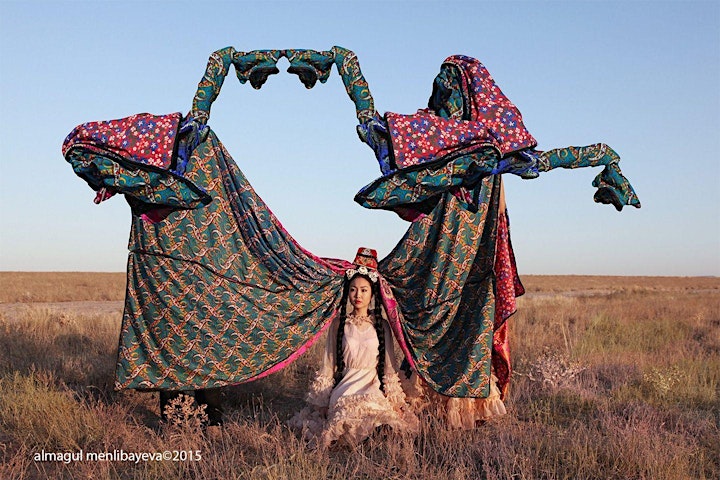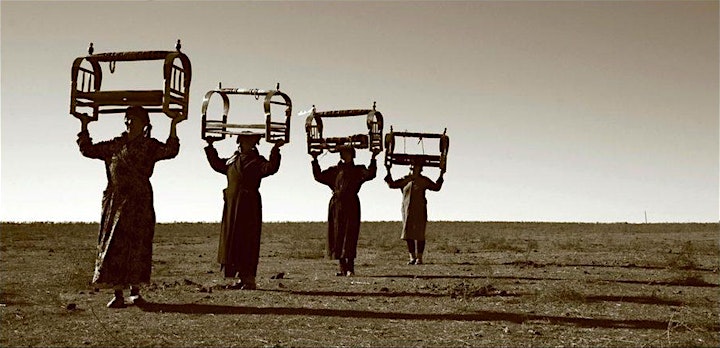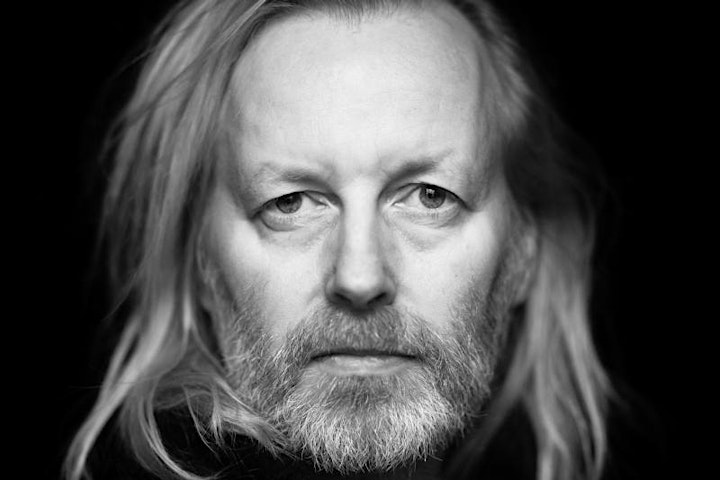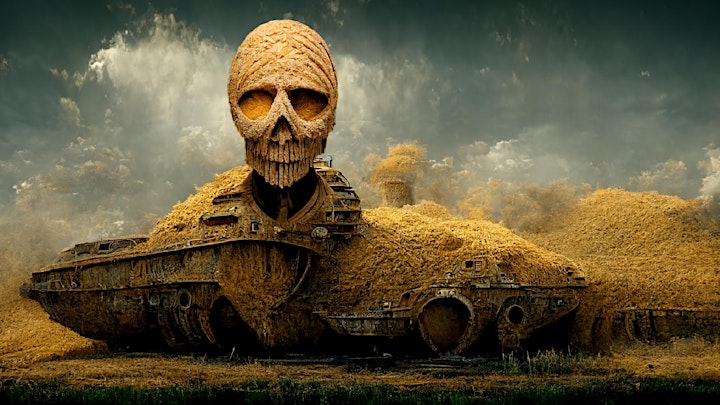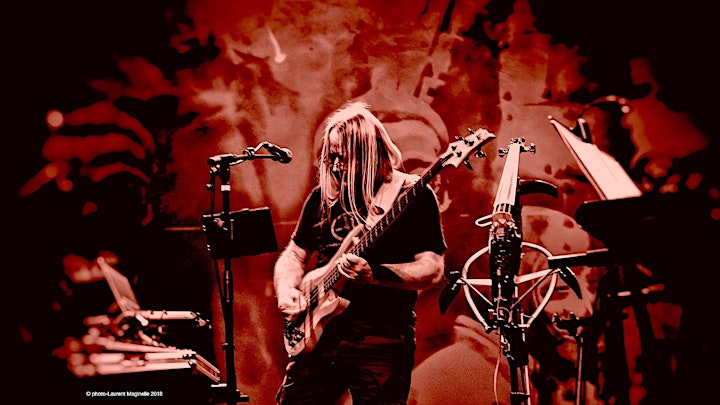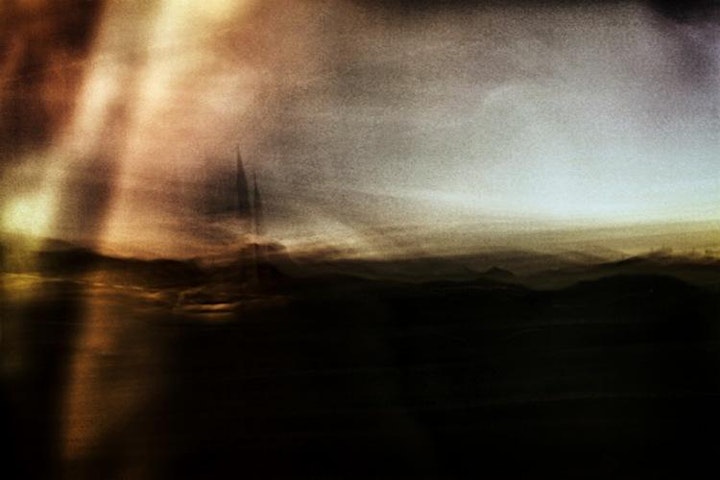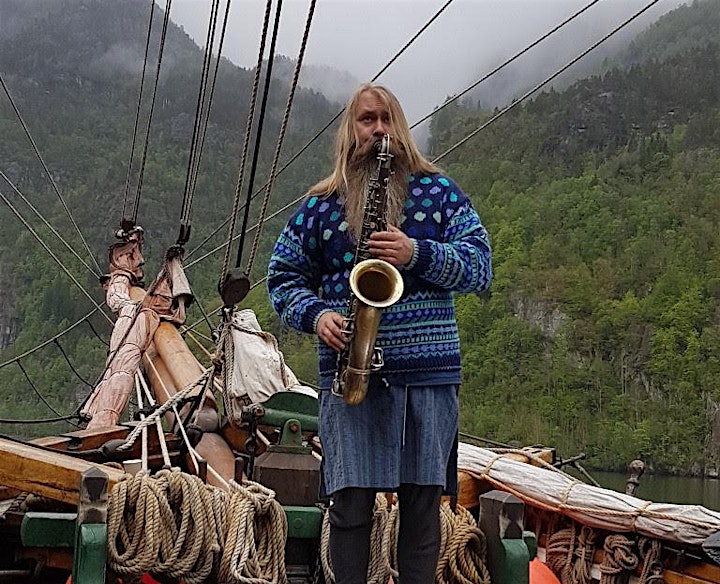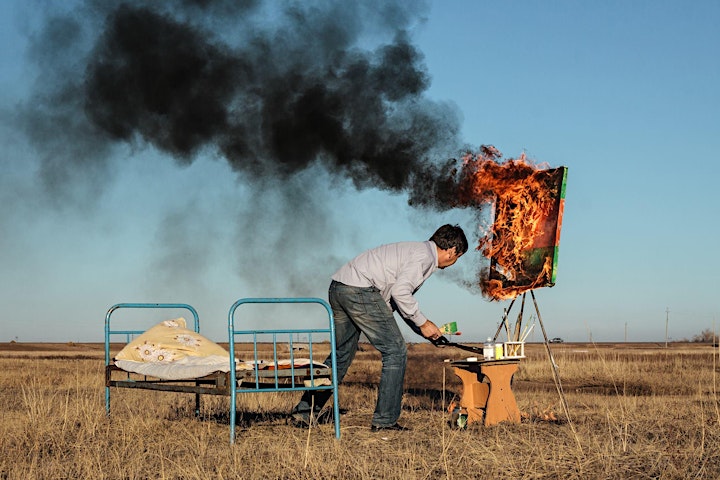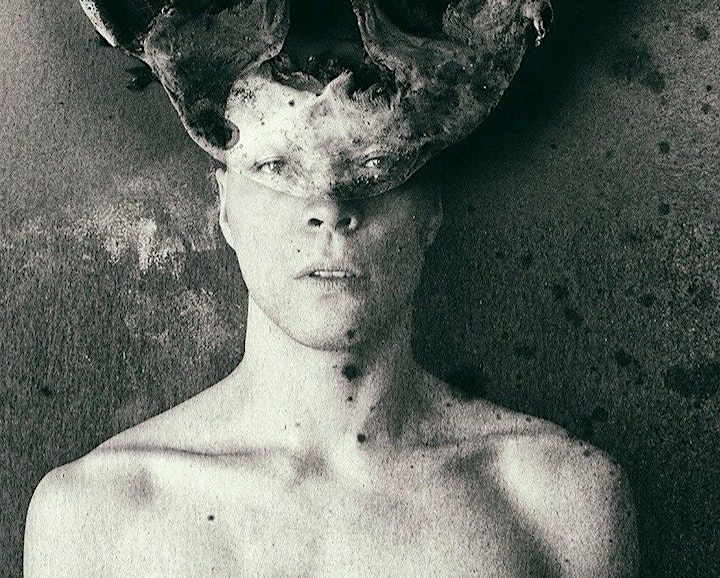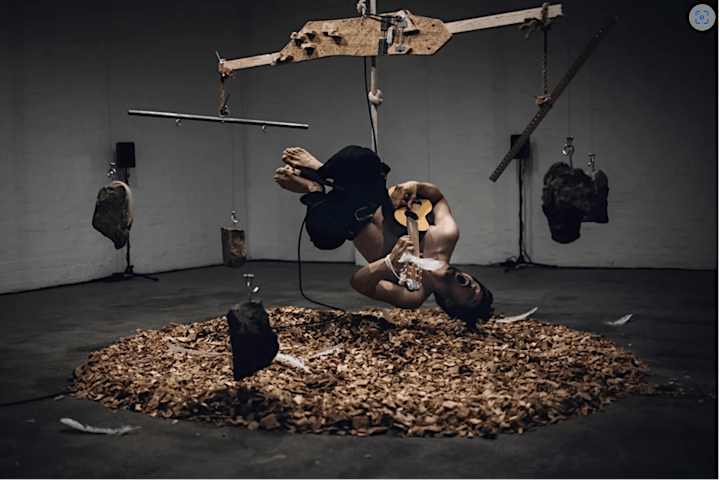 Thus Spoke Zarathustra / Teaser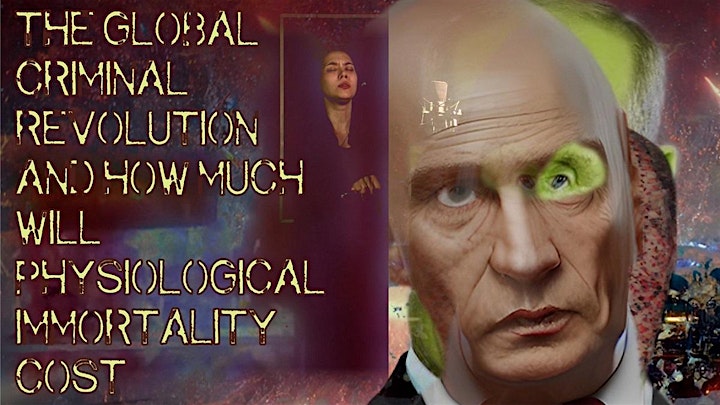 SPECIAL PROGRAM
September 21-27 (Cappadocia)
The exclusive daytime part of the festival program is an immersive dystopian performance using augmented reality, tied to the tourist routes of Istanbul
The performance consists of two parts:
I. HOW MUCH WILL COST PHYSIOLOGICAL IMMORTALITY (cyberpunk trip)
Summary: anonymization of the elites and the new normal, world favelas and the criminal vertical, WBD and the state plan, AI and the occult, a supercomputer on the moon and immortality, posthuman and homo melius
II. WHO WAS THE GODS, DEMONS AND ALL OTHER (godspunk trip)
Summary: esotericism and occult teachings are nothing but the later profaned interpretations of long-lost high technologies, which were owned by the first civilizational-technological cadence
Created by George Morieli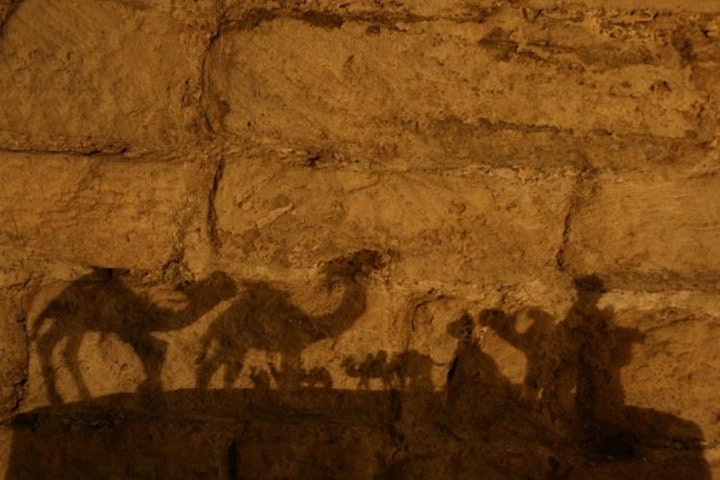 Each guest of the festival who purchases tours Cappadocia-Istanbul or only Cappadocia, including accommodation and activities at the Taskonaklar Hotel Cappadocia, automatically becomes an honorary sponsor of the Noumen ART festival
At the same time, he may express a desire to become a sponsor of an individual artist and / or a group of artists, which will also be mentioned in the sponsorship certificate, which will be sent to each guest in electronic form at the time of buying a tour to the festival
Locations for exhibitions, installations and performances in Istanbul from September 29 to December 29, 2023