Welcome to the first Women in Games breakfast of the Fall season!
About this event
We will gather at Futureplay on September 5th 8.30AM to 10:30AM for a casual breakfast, during which we'll hear about the cornerstones of employee wellbeing at Futureplay, as well as a brief introduction to their games and culture.
Event tickets are limited to 40 and registration is via here Eventbrite.
We welcome any gender and identity, and everyone who finds WiG values of diversity important!
Futureplay is a Helsinki based mobile game company founded in 2015. With 5 released games, close to 100M downloads and a team of 34 people, Futureplay wants to provide an open and welcoming environment for the best artists, developers and designers in the field.
With a truly flat structure and a team that lives by only one rule ('no bullshit'), also the business model is geared towards freedom, autonomy and creativity.
Schedule
8.30: Welcome! Doors are open, breakfast is served!
9.00-9.45: Breakfast continues, and we will hear speakers from Futureplay
9.45-10.30: Casual chilling and networking
Welcome!
Futureplay Games
Köydenpunojankatu 2a D (4th floor), 00180 Helsinki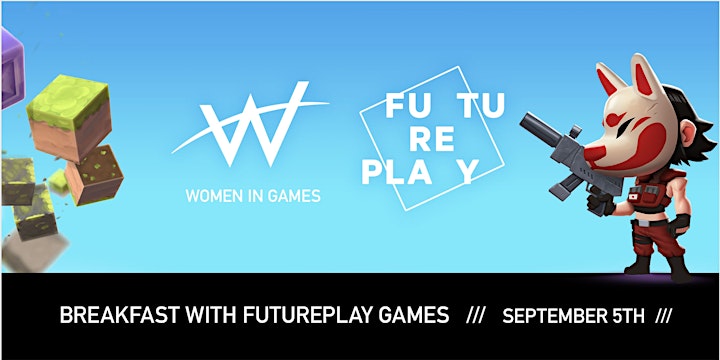 Organizer of Women in Games Breakfast with Futureplay
Women in Games Finland is a non-profit organisation for everyone looking to improve diversity and inclusiveness within the games industry. 
Our goal since 2011 has been to attract more diverse talent to the games industry as contributors, employees, and founders in Finland. Today, our goal is still the same – but we've grown from a network of women into an actual non-profit organisation to support minorities in games on a broader spectrum. 
Be respectful. Women in games events follow The Finnish game industry code of conduct.  https://womeningames.fi/code-of-conduct/