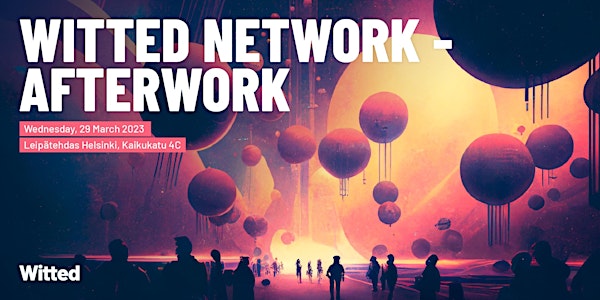 Witted Afterwork: What's a wise investor like?
Esa Juntunen the author of the book Viisas Sijottaja and Omavaraisuushaaste -blog shares his tips on wise investing
Date and time
Wed, Mar 29, 2023 4:30 PM - 7:30 PM EEST
Location
Witted Kaikukatu 4C 3rd floor 00530 Helsinki Finland
About this event
Welcome to Witted Network Afterwork with Esa Juntunen!
Esa is the author of the Omavaraisuushaaste-blog and a recently published book called Viisas sijoittaja (Wise investor). On March 29th, Esa joins us to tell his investing journey and shares his tips on wise investing – how to start, investing strategies, how to call the shots, and what to avoid.
Esa Juntunen (Master of Economic Sciences) started to invest in the middle of the financial crisis in 2008. Omavaraisuushaaste-blog is especially known for Esa's IPO analysis as well as personal finance analysis that have inspired tens of thousands of Finns to save and invest. Besides being an investing blogger, Esa is a Development Manager in insurance, leading the IT strategy and IT projects.
Schedule:
16:30 Doors open, food and refreshments
17:30 Esa Juntunen – What's a wise investor like
19:30 Doors close
During the event you will also have the opportunity to purchase Esa's new published book Viisas Sijoittaja (available in Finnish).
Besides sharing his knowledge about investing here are couple of extra topics that Esa will be covering to some extent as well:
Case: How has he's own wealth developed in terms of numbers
What kind of trading bot he would build?
What is it like to be 6x Finnish Champion in the Pokemon trading card game
So let's meet in a classic pizza & beverages afterwork and discuss investing related topics together and with our special guest! Keynote note will be in English.
About the organiser
In the future, every company will be a software company. Witted exists to be this universal change. We build software capabilities and teams. Moreover, Witted offers several different models of work life for developers, because one size doesn't fit all. Happy talent rules.