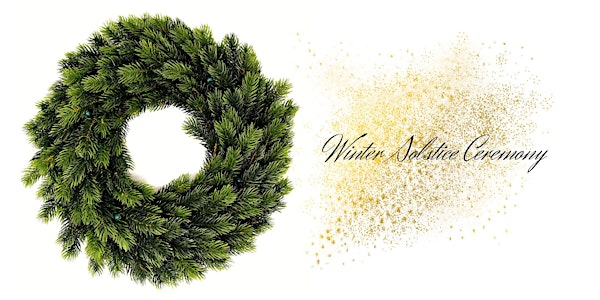 Winter Solstice Ceremony
Celebration of Winter Solstice by gathering into a circle with women.
About this event
Winter Solstice has been celebrated across the world & different cultures to honor the cyclical nature of life and tune into the the yearly cycle & seasons.
Winter Solstice is considered as the the darkest day in the year - and after it, the amount of light increases as we journey towards the spring & summer. The daylight increases and so does the state of awakening into a new cycle.
This day is the turning point - where the light wins the darkness.
To celebrate this - I set up an gathering to celebrate - to come together and take a moment to honor this natural and cyclical nature of life.
***
In this Ceremony - we'´ll do a guided group meditation to ground into the earth energies and use some practices to reflect what is the most important in this moment and set some intentions for the upcoming cycle.
In this Ceremony we´ ll work with
- How to tune into the inherent wisdom & cyclical wisdom of life.
- How to embrace both - the light & the dark.
🌿
***
Take a calm space for yourself for the time of the ceremony (~1h) and grab some things with you into the space:
* Bring with you to the Ceremony an item that connects you to the the energy of winter, the sun, hope your dreams etc. This will connect you to the energy of what is to come.
* Pen & paper for own notes & insights from the reflection.
* Grab a candle and essential oils & cup of your favorite tea or hot cacao and join to celebrate this time of the year.
***
The event is free to attend for those wild women, healers & mystics that hear the call to join this shared space of celebration on this special day.
After the ceremonial space I will share some details on upcoming offering on retreats and coaching for those to explore who resonate - and wish to go deeper into embracing their gifts, talents and opening up the authentic self expression.
Doors close 10 minutes after opening the space at 11pm to create the space.
Those arriving after are not able to get into the space - therefore arrive before it & settle in with your cup of tea or cacao.
Come as you are in the moment - I invite you to show up with an open mind to the exploration & curiosity to discover new.
With love
Kristiina