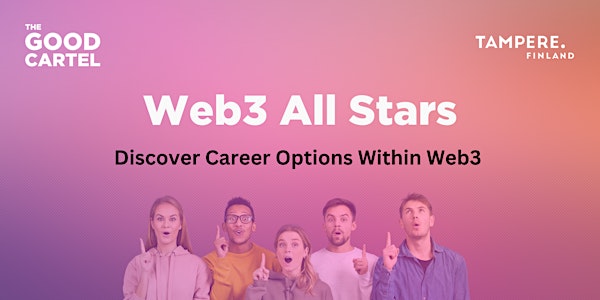 Web3 All Stars Tampere - Talent Meetup To Futureproof Your Career
The growth of Web3 offers entirely new career opportunities by hopping on the train early. Join Web3 All Stars to learn how to get started.
Date and time
Fri, Mar 31, 2023 1:00 PM - 3:00 PM EEST
Location
Platform6 Åkerlundinkatu 8 5th floor 33100 Tampere Finland
About this event
Futureproof Your Career In Web 3
Web3 has been gaining momentum, leading to new solutions which can change the landscape and the way we use the internet. Therefore, it definitely indicates the possibilities for changes in careers and what future skills are needed. You can expect Web3 careers to take a big junk of the labor market in the coming years.
The Good Cartel and did a Web3 career survey. You answered, we listened. Web3 All Star sessions are designed to answer your questions about future career options in Web3, offer concrete frameworks to land your dream job, build your own venture and connect to the best Web3 companies and mentors in our networks. Together with The City of Tampere, we are here to guide you in this new era.
If you are convinced web3 is worth a shot (you should be), you should join us and start discovering the opportunities! Sign up and meet your fellow future builders!
Agenda
1:00 PM
Welcome - Let's get to know each other!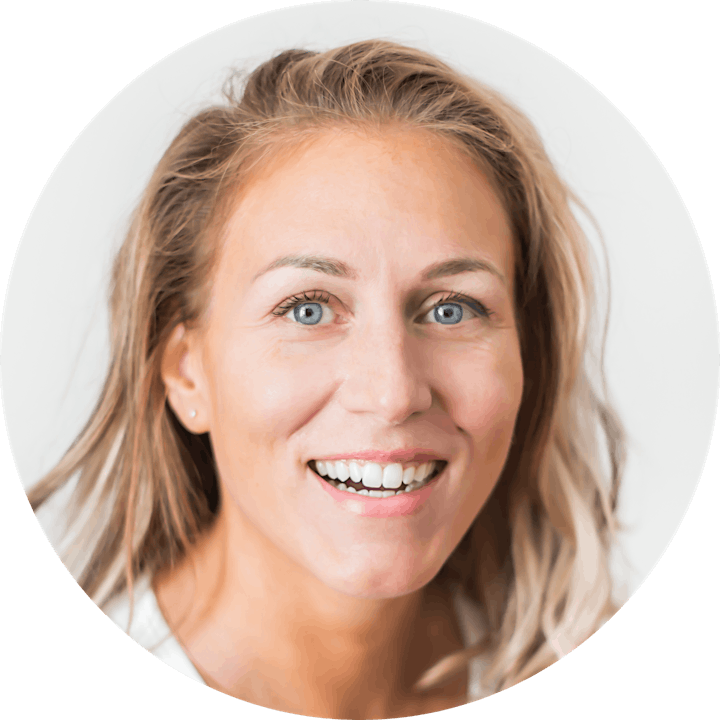 Sointu Karjalainen
---
What topics in Web3 are most interesting to you? Needs and hopes for the All Star Meetups. Meet your small groups of trusted peers.
1:30 PM
What does a career in Web3 look like and designing your own path
---
Getting to know the Web3 landscape and companies hiring. Interactive session on what is the opportunity for both technical and non-technical talents. Introducing Web3 career path framework to design ...

2:30 PM - 3:00 PM
Web3 career story for inspiration - Pertti Reponen, Sulake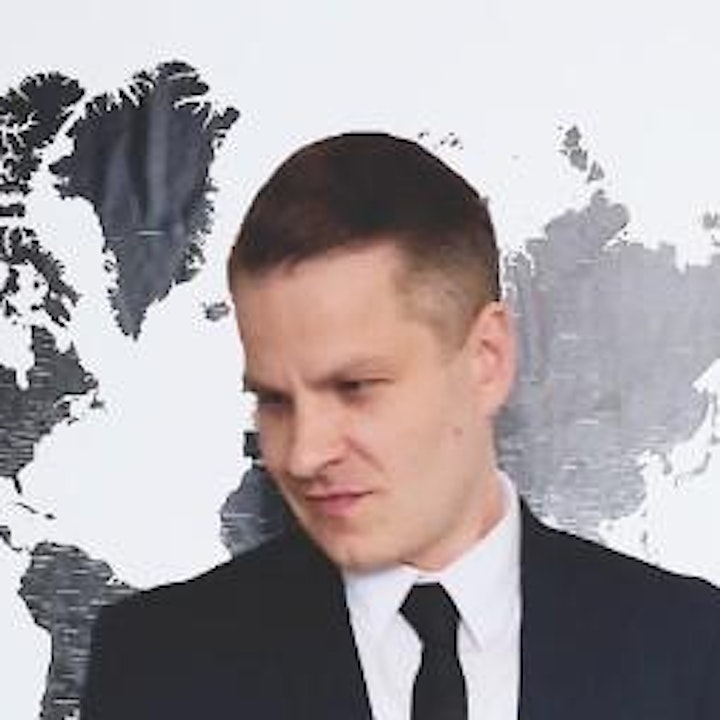 Pertti Reponen
---
Hear from an experienced Web3 star, Pertti Reponen how he got started and what tips he has for you. Great opportunity to ask the toughest questions and get inspired.
3:30 PM - 8:00 PM
Optional: Polygon Guild Tampere Kick-Off
---
If you want, you can sign up to the Polygon Guild Tampere kick-off to network with a wider audience, hear stories and learn what others are building. Sign up at https://polygon-tampere.eventbrite.fi