VillageWorksin joogat nyt Kalliossa! Rentoudu joogassa ja jää nauttimaan aamupalasta joogan jälkeen. VillageWorksin jäsenille maksuton.
About this event
Ota mukaan oma joogamatto ja tule mukaan rentoutumaan Letician ohjaukseen. Rauhallinen 45-minuutin aamujooga sisältää perusliikkeitä, jotka sopivat niin ensikertalaisille kuin pitkään harrastaneillekin.
Joogan jälkeen voit nauttia VillageWorksin tarjoamasta aamupalatarjoilusta ja halutessasi jäädä myös työskentelemään upeisiin co-working -tiloihimme.
Koronarajoituksista johtuen olemme rajoittaneet joogapaikat 12:sta henkeen. Peruutathan ilmoittautumisesi jos et tunne oloasi täysin terveeksi. Kerrothan myös Mayalle mahdollisista rajoitteista tai vammoista, jotka pitää ottaa huomioon joogan aikana.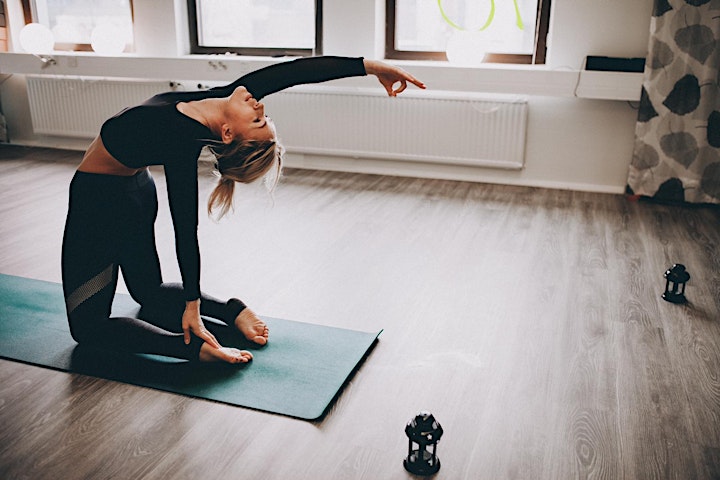 Maya Pokrovskaya on kokenut joogaohjaaja ja VillageWorksin pitäaikainen kumppani. Hänellä on inspiroiva ja posiitivinen tyyli joka auttaa innostumaan ja saamaan kaikki irti Mayan tunneista.
Mayan tunnit pidetään englanniksi.
Organizer of VILLAGEWORKS x Yoga & Breakfast (Kallio)
VillageWorks is a workplace and community to more than 500 companies and entrepreneurs in Helsinki. There are two coworking spaces to choose from, 8 office locations and over 22 meeting rooms right at the center of the city. Setting a new benchmark in the coworking world, VillageWorks attracts a crowd of interesting souls from professional locals to global wandering nomads to its doors.