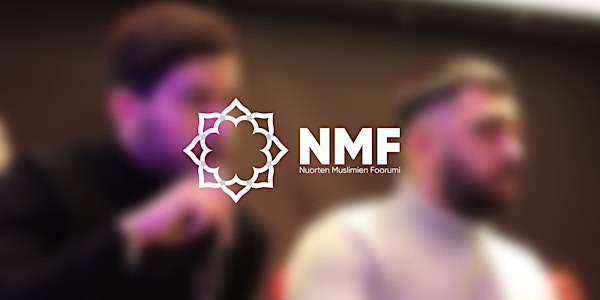 Vaalipaneeli Helsinki
Kuusi puoluetta tulevat paneelin keskustelemaan ajankohtaisista aiheista eduskuntavaalien kynnyksellä. Tervetuloa!
By Nuorten Muslimien Foorumi
Date and time
Sat, Mar 11, 2023 5:00 PM - 6:30 PM EET
Location
Helsingin keskustakirjasto Oodi 4 Töölönlahdenkatu 00100 Helsinki Finland
About this event
Tilaisuus järjestetään Oodin Maijansalissa, joka sijaitsee kirjaston ensimmäisessä kerroksessa.
Agenda
5:00 PM - 5:05 PM
Paneelistit esittäytyvät
5:05 PM - 6:15 PM
Kysymystuokio
About the organiser
Nuorten Muslimien Foorumi (NMF) tekee työtä arvopohjaisesti ja osallistavasti kolmen tärkeän periaatteen voimin; voimaannuttaminen, kannustaminen ja osallistaminen.
Järjestö on toiminut Turun alueella 13 vuotta, ja omaa nykyisin valtakunnallisesti viisi paikallisjaostoa, joiden kaikkien toiminta perustuu vapaaehtoisuuteen ja yhteisöllisyyteen. Nuorten Muslimien Foorumi antaa mahdollisuuden kasvaa ja rakentaa identiteettiään kirjavan kulttuuritaustan omaavana ja yhteisöään hyödyttävänä ja edistävänä suomalaisena musliminuorena.