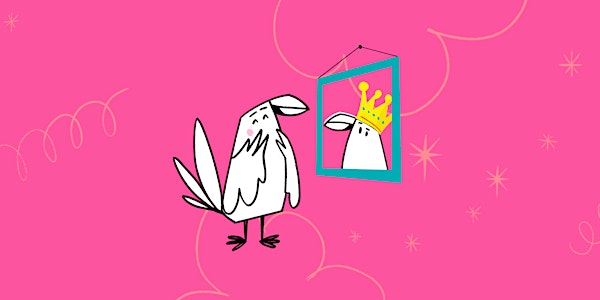 Using Improvisation to Develop Collaborative Leadership
You can't force people to collaborate effectively. Cultivating a collaborative leadership culture requires empathy and an open mind.
Date and time
Thursday, March 18, 2021 · 7 - 8am PDT
About this event
Managers are taught how to analytically distinguish between good ideas and bad, but how to avoid building a culture of battling egos, fear and lack of creativity?
Say yes, say and, and join us in this powerful and practical 60min exploration.
The event is hosted by Learning Experience Design Director Eliza Hochman and Financial Times featured professor from Vlerick Business School, Ralf Wetzel.
What you get
Understand what collaborative leadership is and how to cultivate it across the company.
Practice improvisation techniques that can unlock fixed mindsets.
Create new connections and energy in an exclusive group.
A job-aid to apply learning in practice.
Agenda
3.00pm CET Welcome to Zoom! Bring your own coffee or tea.
Inspiration
Collaborative Leadership in Practise
Ralf will share powerful stories which illustrate the power of empathy in different contexts. We will then practice empathetic, deep listening and yesanding in improvisation exercises in small groups.
Dialogue
Sharing Insights on collaboration, leadership and improvisation.
Eliza will explore the power of questions as a leadership tool. We will use a World of Insights game to generate deep insights and actionable ideas on the topic.
4.00 pm CET | End of Workshop.
Who it's for
People Development; HR leaders, training managers and designers, corporate academy staff, learning and development managers, executive education and employee experience professionals.
Innovation Leaders; Coaches, facilitators, designers, innovation managers and other corporate game changers.
Eliza Hochman
Eliza is a thought leader and facilitator on learning and organisational change. A design thinker by heart, she is the Director of Learning Experience Design at World of Insights and a visiting lecturer at Vlerick, HEC Paris and Henley Business School.
Ralf Wetzel
Ralf is a renowned business educator, and learning designer who combines both embodied and cognitive learning. He co-founded the Institute of Performative Inquiry Brussels and the Global Play Brigade New York.
Practical Information
Where:
This is an online workshop broadcast via Zoom. You will receive the link closer to the event date via email. You will need a stable internet connection and a working microphone. We ask all participants to have their webcam on to have an engaging, participative learning experience.
Tickets and cancellation:
Tickets are free of charge. We have a limited number of tickets for this participative workshop and priority will be given to corporate HR and people development. If you register, but your plans change, please cancel your ticket in advance so we can offer your seat to people on the waiting list.
No recordings will be available.
Local Times:
3.00pm CET | 2.00pm UTC | 4.00pm EET | 9.00am EST | 10.00pm CST/SGT
About the organizer
In our workshops, you will learn critical soft skills that are typically hard to internalise. We bring together world class experts combined with experiential learning and collaborating with peers.
You will walk away with new ideas for designing engaging corporate learning, while learning about hot topics in leadership and organisational development.