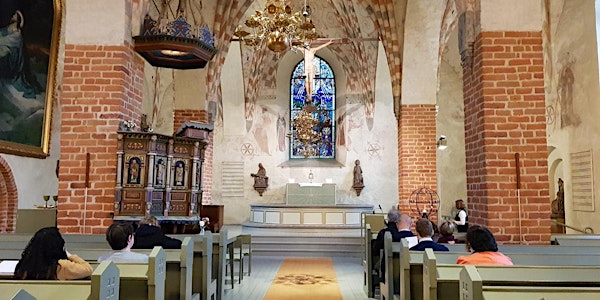 Tridentinsk mässa | Tridentiininen messu | Tridentine Mass
In festo Sanctæ Catharinæ, virginis et martyris
When and where
Location
Karis Church 26 Lärkkullavägen 10300 Karis Finland
About this event
Pyhän Katariina Aleksandrialaisen päivää on tarkoitus juhlistaa tridentiinisellä messulla Pyhän Katariinan kirkossa Karjaalla hänen juhlapäivänään eli keskiviikkona 25.11. klo 19. Tervetuloa siis Karjaalle messuun!
Vi planerar att markera S:ta Katarina av Alexandrias minnesdag med en tridentinsk mässa i S:ta Katarina kyrka i Karis kl. 19 onsdagen den 25 november. Välkommen till Karis på mässa!
We are planning a Tridentine Mass at St Catherine's Church in Karis at 7 p.m. on Wednesday, November 25, to mark the Feast of St Catherine of Alexandria. Welcome to Mass in Karis!