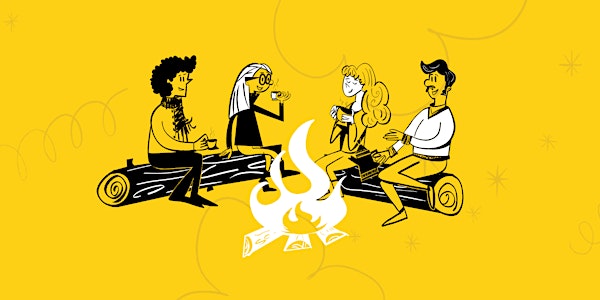 Transform Corporate Learning - A Fireside Chat on Organisational Learning
Transform Corporate Learning is a participatory "fireside chat" for all organisational learning practitioners.
Date and time
Thursday, May 27, 2021 · 6 - 7:30am PDT
About this event
How to create engaging learning in organisations? How do you build a culture of learning? How to use the power of questions? How do we enable people to change their mindset towards learning?
Explore these questions with other practitioners and our hosts Eliza Hochman from World of Insights and Sara Hermans from Deloitte.
Join us and bring your own questions and ideas to this participatory and informal "fireside chat".
The event is built using the World Café method to engage everyone in meaningful conversations. To support the format, this event will be organised on Wonder virtual event technology.
What you get
Get insights into some of the most innovative ideas and experiments shaping organizational learning
Explore future trends and initiatives in the L&D landscaper
Discuss with peers in a collaborative environment.
Create new connections and energy in an exciting group.
Share your stories. Successes and failures are equally welcome ;-)
So much has changed in the corporate learning world in the past 10 years, with an even greater acceleration of new practices in the past 18 months. It sometimes feels like we've all been running around trying to cope with the present situations, with not much time to take some distance and reflect.
This event is just for that. It's an invitation to take some time and sit around a metaphorical campfire, share some stories and connect with people.
We will start with a short session to inspire and bring some food for thought, and most of the time will be dedicated for you to share and connect.
Informal and participative, this event is for all corporate learning enthusiasts, people who want to share and connect, be inspired and inspire others with stories, practices, questions, ideas, challenges, and failures and everyday experiments.
Agenda
3.00pm CET Welcome to Zoom! Bring your own coffee, tea or wine.
For those who want to take the experience all the way, you can bring a candle and a few marshmallows. 😁
Inspiration
The Now and Next in Organisational Learning.
World Café on Organisational Learning
By working in small groups and sharing experiences with other participants, you will leave with practical tips and increase confidence to advance learning in your company.
Harvesting Insights
By working in small groups and sharing experiences with other participants, you will leave with practical tips and increase confidence to advance learning in your company.
4.30 pm CET | End of Workshop.
Who it's for
People Development; HR leaders, training managers and designers, corporate academy staff, learning and development managers, executive education and employee experience professionals.
Innovation Leaders; Coaches, facilitators, designers, innovation managers and other corporate game changers.

Eliza Hochman
Eliza is a thought leader and facilitator on learning and organisational change. A design thinker by heart, she is the Director of Learning Experience Design at World of Insights and a visiting lecturer at Vlerick, HEC Paris and Henley Business School.

Sara Hermans
Senior Learning & Development Manager at Deloitte, Sara is an experienced L& D professional with a demonstrated history in different organisations, in private as well as public sector. She is skilled in Talent Management, Learning and Development, Organizational Development, Group Facilitation and Coaching.
Practical Information
Where:
This is an online workshop broadcast via Wonder. You will receive the link closer to the event date via email. You will need a stable internet connection and a working microphone. We ask all participants to have their webcam on to have an engaging, participative learning experience.
Tickets and cancellation:
Tickets are free of charge. We have a limited number of tickets for this participative workshop and priority will be given to corporate HR and people development. If you register, but your plans change, please cancel your ticket in advance so we can offer your seat to people on the waiting list.
No recordings will be available.
Local Times:
3.00pm CEST | 2.00pm UTC | 4.00pm EEST | 9.00am EDT | 10.00pm CST/SGT
About the organizer
In our workshops, you will learn critical soft skills that are typically hard to internalise. We bring together world class experts combined with experiential learning and collaborating with peers.
You will walk away with new ideas for designing engaging corporate learning, while learning about hot topics in leadership and organisational development.