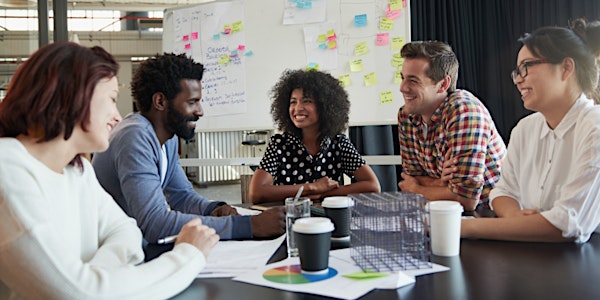 "The Burnout Conversation": Two-part workshop series
Join our workshops series to collaborate with like-minded professionals and create a resilient NGO community.
Date and time
Saturday, June 3 · 11am - 1pm EEST
Location
Moniheli ry's office (7th floor) 1 Kuortaneenkatu 00510 Helsinki Finland
About this event
Ever noticed how stress and burnout impact your colleagues in the multicultural NGO field? Do you care deeply about wellbeing and productivity? If yes, let's address this pervasive challenge together in our two-part workshop series "The Burnout Conversation". We are welcoming NGO employees doing direct work with immigrants to discuss common challenges of the field.
The Burnout Conversation: Workshop Series
Workshop 1 - Identifying Needs (03.06.2023, 11:00-13:00): Delve into burnout's signs, challenges in the NGO sector, and find improvement areas.
Workshop 2 - Co-Creating Solutions (10.06.2023, 11:00-13:00): Team up to brainstorm and refine solutions to prevent burnout.
These workshops aim to help us understand burnout better, create effective solutions, and build a stronger, resilient NGO community. Free entrance, refreshments provided! The workshops are organized by Yuno Tikhomirov, a Diak social services student, in collaboration with Moniheli.
Be sure to register for both workshop days if you are planning to attend them!
About the organizer
Moniheli is Finland's largest network of multicultural associations and an expert organisation on integration and cultural diversity issues.
Moniheli on Suomen suurin monikulttuurijärjestöjen verkosto ja kotoutumiseen ja kulttuurien moninaisuuteen líittyvien kysymysten asiantuntijajärjestö.