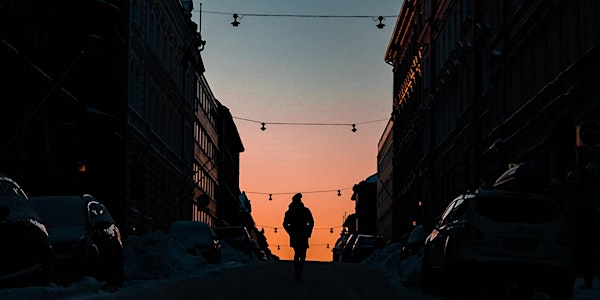 Street Photography Walk with Rahul Thakuri 28.9.
Explore Helsinki with street photographer Rahul Thakuri.
When and where
Location
Mikonkatu 1 1 Mikonkatu 00100 Helsinki Finland
About this event
Street Photo Walk
Street photography - what is it? And what makes a good street photograph?
Street photography is an integral part of the history of photography and is still eagerly practiced today by both professionals and hobbyists alike. During the Street Photo Walk, participants will be guided through the Helsinki city centre by street photographer Rahul Thakuri, revealing secrets, tips and tricks of street photography. Rahul Thakuri will discuss his photographic process, favourite places and routes and give advice on subjects, angles and juxtapositions. Participants will use their own devices (camera or phone) to take photographs, learn new ways of looking at familiar scenes and get inspired by their surroundings.
"For me, Street Photography is like witnessing different stories every moment and freezing it forever. Photography is my passion and I want to do it everyday".
Rahul Thakuri on Instagram
The duration of the walk is approximately two hours. Bring your own device (camera or phone) and dress according to the weather. The event is in English.
The walk is the same price as our museum tickets: 12/6/0 € (Museum Card). The maximum number of participants is 12 for every tour, in the order of registration. Registration opens 2 weeks before the event and closes once the event is fully booked.
A confirmation email and additional information will be sent to those who have successfully booked their spot on the walk. (NB: Please check your spam folder!)
NOTE! Payment is made at the museum's information desk, so please arrive a bit before starting.
We abide by the safer space principles in all of our events.
Photos: Rahul Thakuri