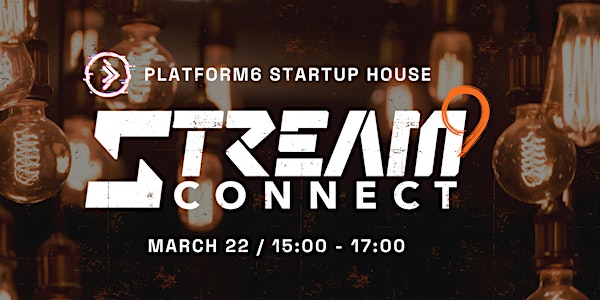 STREAM CONNECT. Episode 9. SaaS Valuation in 2023.
STREAM CONNECT is a series of startup-investor matchmaking and networking events organised by Platform6 and open to all startups in Tampere.
By Platform6 Startup House
Date and time
Wed, Mar 22, 2023 3:00 PM - 5:00 PM EET
Location
Platform6 8 Åkerlundinkatu 33100 Tampere Finland
About this event
You are invited to Stream Connect. Episode 9. SaaS Valuation in 2023!
Early-stage SaaS startups can be challenging to value. Many of the usual SaaS company valuation techniques don't apply because these businesses are too young to sell and have limited financial data. Nonetheless, you need to understand the true value of the company. Without this knowledge, you risk selling at a price way below what you're truly worth. Understanding how investors value your business means you can evaluate ahead of time whether it's worth seeking capital or holding out for a little longer.
When: Wednesday, March 22nd 2023, 15:00 - 17:00
Where: Platform6 startup house, Åkerlundinkatu 8, Tampere
The seemingly relentless growth of the sector, however, came to a halt at the end of 2021 - together with public markets and the broader tech sector - with industry giants announcing layoffs and market caps in the SaaS space slashed by 57% on average, which led many to call 2022 the year of the SaaS Crash.
Many startups will likely find that their years of runway simply don't give them enough time to grow into recent valuations. At current revenue multiples, a startup would need to grow at 100% a year for about two years in order to grow into their 2021 valuation, meaning that the required runway jumps to five more years, or until late 2027, for companies growing at 40% annually.
So, how can one navigate these challenges and build a smart cap table that will benefit the company long-term? Let's explore and find out together at Stream Connect, episode 9!
Programme
14:45 - 15:00 Doors open.
15:00 - 15:05 Welcome words by Margarita Khartanovich, CMO at Platform6.
15:05 - 15:25 "SaaS valuations in 2023" - keynote by Sakari Pihlava, General Partner at Vendep Capital.
Covering all points between startup and IPO, Sakari's product background and operational experience prior to joining Vendep Capital includes positions in F-Secure's IPO management team, TVM's €1 billion trans-Atlantic venture fund, and leading channel sales and product at Efecte.
15:25 - 15:35 "Case HappyOrNot: What topics the board has in 2023? " - keynote by Heikki Väänänen, Founder and Exec.VP. Growth at HappyOrNot
15:35 - 16:00 "How to build a healthy cap table" - panel discussion: Amanda Lindqvist (Investment Director at Superhero Capital), Sakari Pihlava (General Partner at Vendep Capital), Heikki Väänänen (Founder and Exec.VP. Growth at HappyOrNot), Annukka Mickelsson (Interim Managing Director at FiBAN).
16:00 - 17:00 Networking facilitated by Platform6 (with food & drinks).
17:00 - 17:15 Event ends.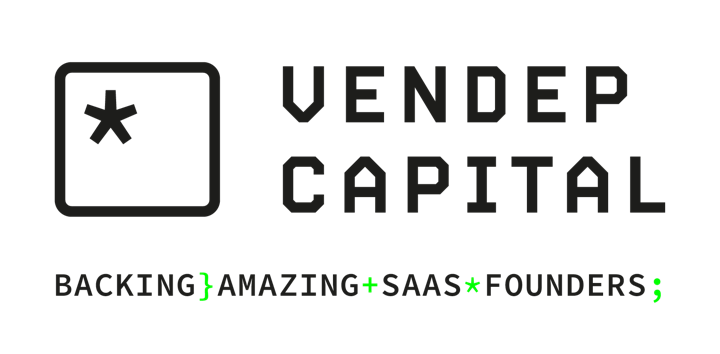 About Vendep Capital
We specialise in B2B SaaS and B2B marketplaces in the Nordics and Baltics. Our first ticket is € 0.1–3M depending on your stage. Our founders leverage our extensive SaaS expertise and global networks to unlock fast and sustainable growth. We are a group of experienced software and investment specialists with more than half a century venture capital experience, and decades of running international software business under our belts.

About Platform6
Platform6 is a startup house in the heart of Tampere that opened its doors on the 1st of October in 2020. It offers startups a structured growth path along with a curated space, peer support, global networks and carefully selected services & programmes that help startups at all stages (from ideation to international expansion)grow, scale and access private investments, public funding, mentors, strategic partners, corporates, top talent, customers, etc.
As of now, we have 70 startups, 7 organisations, 200+ members, and 5 startup programmes, working and running from Platform6 as well as 20 partners to support the startup growth. It is operated by a coalition of startups Tampere Startup Hub and supported by The City of Tampere.
Let's connect!
The capacity of our venue is limited so we ask you to register only if you are sure that you can join the event. Cancel your registration if your plans change. We expect to be sold out fast - reserve your ticket well in advance. If you have any questions or requests, please direct them to Margarita Khartanovich, CMO at Platform6 via margarita@platform6.fi.