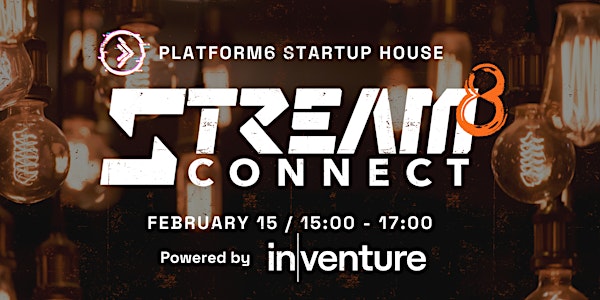 STREAM CONNECT. EPISODE 8. INVESTING IN TEAMS.
STREAM CONNECT is a series of startup-investor matchmaking and networking events organised by Platform6 and open to all startups in Tampere.
When and where
Location
Platform6 8 Åkerlundinkatu 33100 Tampere Finland
About this event
You are invited to Stream Connect. Episode 8. Investing in teams!
The focus of this episode is on investing in teams and it is backed by Inventure, one of the most experienced Nordic venture funds that specialises in helping companies with talent and expansion. Since 2005, the team has been in venture with over 70 companies ranging from deep tech to consumer internet brands, including Wolt, Detectify, Blueprint Genetics, Swappie and Insurello. With its €230 million of assets under management, Inventure focuses on Seed and Series A investments across Nordics and Baltics, with offices in Helsinki and Stockholm.
When: Wednesday, February 15th 2023, 15:00 - 17:00
Where: Platform6 startup house, Åkerlundinkatu 8, Tampere
Building a successful startup is a long and bumpy road; without entrepreneurial passion and strategic vision, a stellar resume merely becomes a piece of paper. But is there another important thing to consider when putting together a team that will be pushing the vision forward? A team that will attract investors and will be able to work closely with them? Let's find out and discuss while networking with angel investors, VCs and startups based in Tampere.
Programme
14:45 - 15:00 Doors open.
15:00 - 15:05 Welcoming words by Margarita Khartanovich, CMO at Platform6.
15:05 - 15:25 Keynote 1 by Timo Tirkkonen, Partner and Co-Founder of Inventure.
15:25 - 15:35 "Investing in teams and culture" by Lea Kiiski, Head of People at Wirepas.
15:35 - 16:00 Panel discussion with Timo Tirkkonen (Partner and Co-Founder of Inventure), Joel Ojala (CEO and Founder at ReceiptHero), Lea Kiiski (Head of People at Wirepas), Tuomas Pahlman (Angel Investor, Board Member of FiBAN)
16:00 - 17:00 Networking facilitated by Platform6 (with food & drinks)
17:00 - 17:15 Event ends.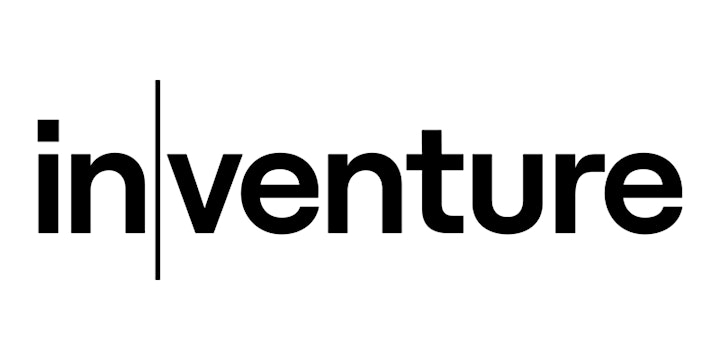 About Inventure
Inventure is a down-to-earth crew of 16 split between our Helsinki HQ and Stockholm. Since 2005, over 80 companies have trusted us to back them, including Wolt, Blueprint Genetics, Swappie, and Lassie. Typically we invest in the Nordics and Baltics. We aim to be the first institutional investor that entrepreneurs turn to when raising their first round. We're proactive people. After we invest, we've identified that talent and expansion are the keys to success. We focus on building real trust with our portfolio and deliver tangible wins. Let's get to know each other.

About Platform6
Platform6 is a startup house in the heart of Tampere that opened its doors on the 1st of October in 2020. It offers startups a structured growth path along with a curated space, peer support, global networks and carefully selected services & programmes that help startups at all stages (from ideation to international expansion)grow, scale and access private investments, public funding, mentors, strategic partners, corporates, top talent, customers, etc.
As of now, we have 70 startups, 7 organisations, 200+ members, and 5 startup programmes, working and running from Platform6 as well as 20 partners to support the startup growth. It is operated by a coalition of startups Tampere Startup Hub and supported by The City of Tampere.
Let's connect!
The capacity of our venue is limited so we ask you to register only if you are sure that you can join the event. Cancel your registration if your plans change. We expect to be sold out fast - reserve your ticket well in advance. If you have any questions or requests, please direct them to Margarita Khartanovich, CMO at Platform6 via margarita@platform6.fi.