Event Information
Location
Platform6
8 Åkerlundinkatu
33100 Tampere
Finland
STREAM CONNECT is a series of startup-investor matchmaking and networking events organised by Platform6, open for all startups in Tampere.
About this event
You are invited to the third episode of STREAM CONNECT featuring a special guest from Sweden - Alfredo Jollon, Managing Director of Stockholm Techstars Accelerator!
When: Wednesday, May 25, 15:00 - 17:00
Where: Platform6 startup house, Åkerlundinkatu 8, Tampere
Do you want to meet one of the largest investors in high-growth early stage companies by volume in the world? Then come to Stream Connect to learn about Techstars and get introduced to its Managing Director in Stockholm. This is going to help you a lot especially if you decide to apply for their programme as the application acceptance rates between 1% and 3%.
Each year, Techstars choose over 500 early-stage companies to join one of their 3-month, mentorship-driven accelerators, investing $120K and providing hands-on mentorship and access to the Techstars network for life. The primary value to the entrepreneur is derived from the mentoring, connections, and the recognition of being chosen to be a part of the accelerator. To put it shortly, startups get help with scaling their vision into a thriving business.
Programme:
15:00 - 15:25 - "Inside the Stockholm Techstars Accelerator. Opportunities for Tampere-based startups" + Q&A - Alfredo Jollon, Managing Director of Stockholm Techstars Accelerator
15:25 - 15:40 - "Been there, done that. Lessons & tips from a Techstars alumnus" + Q&A - Reetu Kainulainen, CEO & Co-Founder of Ultimate
15:40 - 16:00 - "How mentoring accelerates growth. Insights from a Techstars mentor" + Q&A - Kalle Palomäki, Modulight, Mentor at Techstars Amsterdam
16:00 - 17:00 - Networking facilitated by the Platform6 team
About Techstars
Since its inception in 2006, Techstars has invested in 2,589 companies, which today have a combined market capital valuation of $220.1 billion. It counts 15 unicorns among its accelerator graduates. Techstars invests in approximately 500 startups and deploys approximately $130M per year, making it one of the largest investors in high-growth early stage companies by volume in the world.
About the speaker
Alfredo Jollon is the Managing Director of the Stockholm Techstars Accelerator. He is an investor, board advisor, financial executive, and CFA charterholder with 25+ years' standing in global capital markets at leading US financial institutions. To the role he brings an extensive global network, derived from experience with several thousand listed/private companies; expertise in financial modelling and asset valuation; and a native understanding of the US market, a critical destination for Swedish startups. An immigrant to Sweden, he is a citizen of Brazil, the EU (Ireland), and the United States. He speaks eight languages to varying degrees of comedic effect.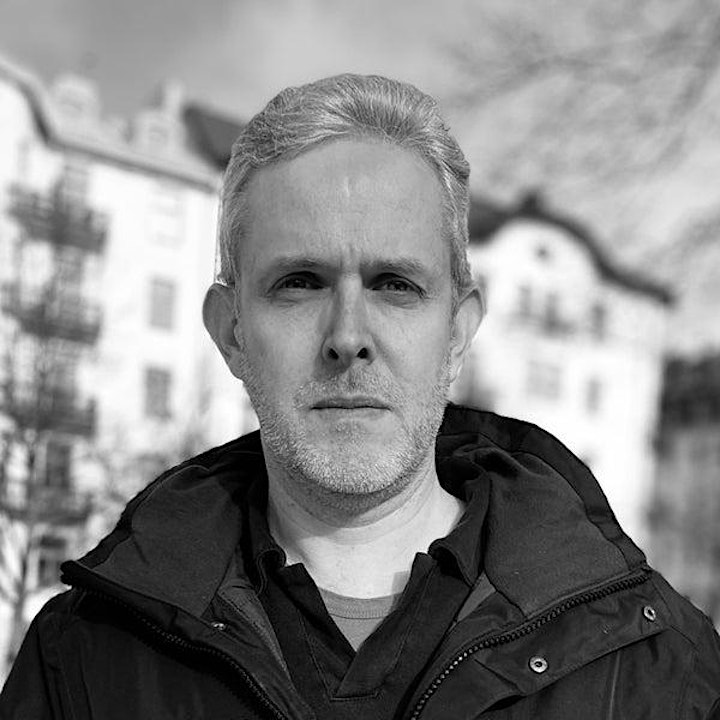 About Platform6
Platform6 is a startup house in the heart of Tampere that opened its doors on the 1st of October in 2020. It offers startups a structured growth path along with a curated space, peer support, global networks and carefully selected services & programmes that help startups at all stages (from ideation to international expansion)grow, scale and access private investments, public funding, mentors, strategic partners, corporates, top talent, customers, etc.
As of now, we have 61 startups, 7 organisations, 200+ members, 2 programmes and the Dock pre-startup teams residing, working and running from Platform6. It is operated by a coalition of startups Tampere Startup Hub and supported by The City of Tampere.
Let's connect!
The capacity of our venue is limited so we ask you to register only if you are sure that you can join the event. Cancel your registration if your plans change. We expect to be sold out fast - reserve your ticket well in advance. If you have any questions or requests, please direct them to Margarita Khartanovich, CMO at Platform6 via margarita@platform6.fi.

Date and time
Location
Platform6
8 Åkerlundinkatu
33100 Tampere
Finland