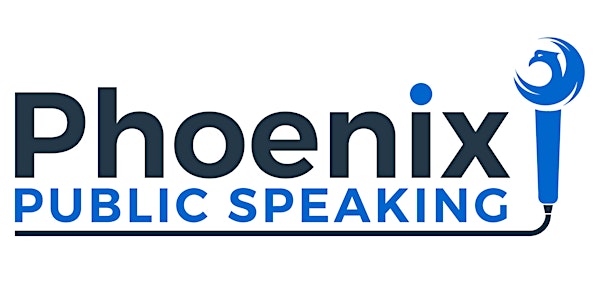 'Speak Up and Stand Out' Public Speaking Workshop
When and where
Location
Burton Barr Central Library 1221 North Central Avenue Meeting Room B Phoenix, AZ 85004
Description
In today's fiercely competitive business climate, how well you present yourself can make the difference in getting ahead or going home. When it comes to winning a new client, getting a project approved, or closing the deal, the smallest things can make the biggest difference. You don't want to get by – you want to stand out!
The impression you make all starts with the basics – shaking hands, introducing yourself, exchanging business cards, and telling your story. Done correctly, these simple interactions can have a powerful impact on how people perceive you. And yet, few people have ever been taught how to master these business basics. Most people underestimate the importance of these interactions and just get by. As a result, their names get forgotten, their cards get tossed away, and they don't make it to the next level. But by knowing a few simple secrets, you can turn that around.
This interactive workshop shows you how to master basic business interactions to have a powerful impact on how people perceive you.
You'll discover how to:
introduce yourself to make a great first impression

shake hands to show confidence and partnership

exchange business cards so that you are remembered

use your body language to "influence and include"

use storytelling in presentations to turn heads and win hearts
Business communication expert Paul Barton will show you how to speak up with poise and presence, and give you the skills to stand out.
To ensure personal attention, this workshop is limited to 10 people. So sign-up today!