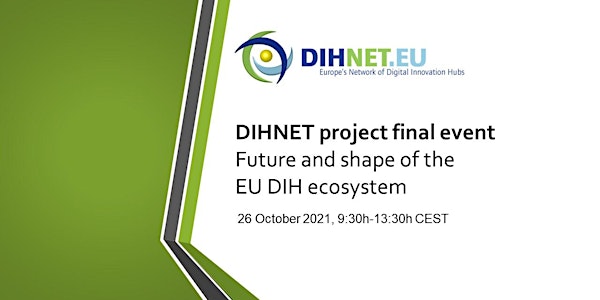 Save the Date! DIHNET.EU Final Event
Do not miss the DIHNET's final event and learn about the future and shape of the EU Digital Innovation Hub ecosystem
About this event
DIHNET is arriving to the end of its lifetime as an EU-funded project, and we want to discuss with you and our guest speakers the future and shape of the EU Digital Innovation Hub ecosystem. After three successful years together, we invite you to share your vision of the DIH networks and ecosystem and celebrate with us the main project highlights.
Join us and be part of this success story!
🗓️ Tuesday, 26th October 9:30h-13:30 CEST, online
➡️ Check out the agenda
💬 Meanwhile, connect with us on the DIHNET.EU Community
SAVE THE DATE!