Project AWARE Week 2021 - Dive Against Debris
About this event
Project AWARE Week 2021 - Dive Against Debris
Project AWARE works with scuba divers across the globe to protect underwater environments.
Today, Project AWARE is a global movement for ocean protection powered by a community of adventurers. It connects the passion for ocean adventure with the purpose of marine conservation to create lasting change. 
The Wärtsila volunteers have worked with Project AWARE already for six years. During this time, the team has created strong co-operation with the City of Helsinki and the local diving community, having over 100 volunteers engaged throughout the years and having collected over 2 tons of garbage from the water.
This August, Wärtsilä volunteers will once again organize a coastal cleaning event in Helsinki, Finland. We welcome you to join as a volunteer, either on land or in the water. If you would like to become one of the divers cleaning the water bed during the event, please sign up!
Note: For safety reasons, those who want to dive should be experienced having a track record of approx. 50 dives. You must have your own gear and bring also your diving certification with you.
Read more about the global initiative here: https://www.projectaware.org/
Project AWARE Event: https://projectaware.org/events/project-aware-2020-dive-against-debris-helsinki
Sukeltaen Itämeri puhtaaksi – Wärtsilä Project Aware 2021
Kuinka mahtavaa olisi, jos Itämeren pohjalla ei lojuisi lainkaan polkupyöriä, skeittilautoja, pulloja tai terassikalusteita? Auttaaksesi tämän unelman toteuttamisessa tule mukaan ympäristön siivoustapahtumaan, jossa voit antaa oman panoksesi siistimällä rantoja tai sukeltamalla roskaa merenpohjasta muiden vapaaehtoissukeltajien kanssa. Olet tietysti tervetullut mukaan myös ihan vaan seuraamaan, kun sukeltajat nostavat mitä eriskummallisimpia, roskiksi muuttuneita esineitä kotimeremme pohjasta lauantaina 28.8.2021 klo 11-15!
Jo vuosien ajan Wärtsilän sukelluskerho on tehnyt yhteistyötä eri tahojen, kuten Helsingin kaupungin, Sukeltajaliiton ja Project AWARE:n kanssa. Project AWARE on kansainvälinen hanke, joka innostaa sukeltajia ympäri maailman suojelemaan merenalaista elämää. Vuosittain tämä sukellustapahtumaan on koonnut yhteen sukelluksen harrastajia Helsingissä.
Tänä vuonna katsellessasi sukeltajien työskentelyä, voit samalla vaikkapa herkutella Kafé Komassa tai jutella sukeltajien kanssa sukellusharrastuksen aloittamisesta. Lisäksi voit osallistua siivoustalkoisiin rannan puolella yhdessä SATAKOLKYT-hankkeen kanssa. SATAKOLKYT-hanke haastaa ihmiset liikkumaan Helsingin 130 kilometriä pitkällä Itämeren rantaviivalla ja siivoamaan sitä samalla roskista.
Jos haluat osallistua tapahtumaan Project Aware -sukeltajana, rekisteröidy tämän linkin kautta viimeistään 20.8.2021. Huom: turvallisuussyistä, sukeltajilla tulee olla n. 50 sukellusta takanaan ja omat sukellusvarusteet sekä -sertifikaatti tulee ottaa mukaan.
Tällä videolla näet tunnelmia viime vuoden tapahtumasta: https://youtu.be/-AdCOYg6wKQ ja Facebook-tapahtuman kautta voit vaikkapa jakaa tapahtuman tiedot ystävillesi.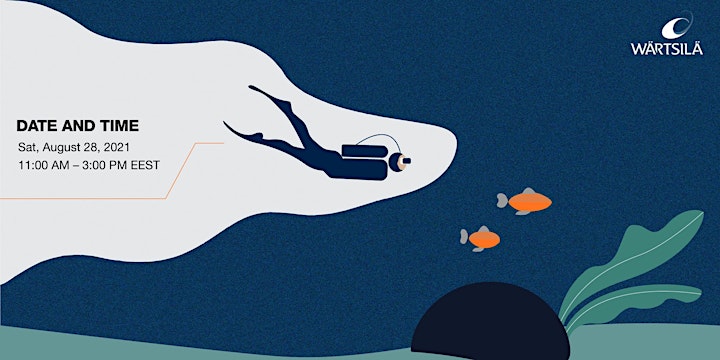 Organizer of Project AWARE 2021 - Dive Against Debris @ Helsinki
Wärtsilä is a global leader in smart technologies and complete lifecycle solutions for the marine and energy markets. By emphasising sustainable innovation, total efficiency and data analytics, Wärtsilä maximises the environmental and economic performance of the vessels and power plants of its customers.  
Wärtsilä's purpose is enabling sustainable societies with smart technology. We shape our markets by generating transformative results through collaboration, partnerships, market insight and active engagement in ecosystems.