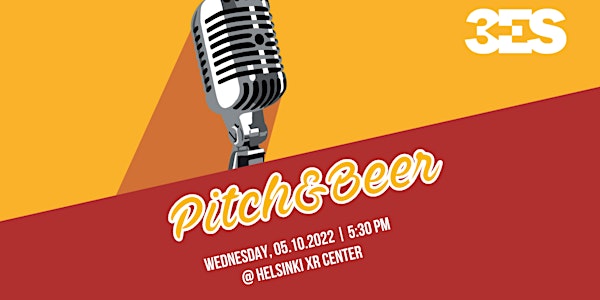 Pitch&Beer
A fun student networking event and entry-level pitching competition, where anyone can try pitching in a safe and encouraging environment.
When and where
Location
Helsinki XR Center Hämeentie 135 A 00560 Helsinki Finland
About this event
Let's kick off autumn! Have you already familiarized yourself with the events and activities offered by your school's entrepreneurship organization? Join us for our next event!
Pitch&Beer is a fun and casual gathering that is aimed especially at students, entrepreneurially minded people, persons interested in learning public speaking, entrepreneurs and individuals looking to network and enjoy this "after work" style event.
About the event
In total, the event space fits around 70 people including audience and organizers.
There will be a maximum of 10 pitchers during the evening and a panel of 3 "judges".
Most people are there to network and enjoy their time while cheering on the brave people attempting a pitch on the stage.
Pizza and beverages will be available, remember to register so that we can reserve enough! :)
Do you want to register to pitch?
Those who want to give pitching on stage a try will have to register separately! Click HERE to register to pitch at the event. Once confirmed to pitch and performing their pitch on stage, they will receive constructive and encouraging feedback to improve their presenting skills.
For more info, you can also email us at info@3es.fi.