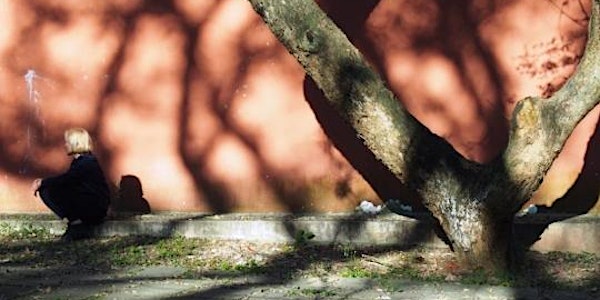 Pilvi Porkola: Naming clouds and other exercises for utopian thinking
Pilvi Porkola: Naming clouds and other exercises for utopian thinking. Performance lecture
When and where
Location
Turun Taidehalli 5 Vanha Suurtori 20500 Turku Finland
About this event
Pilvi Porkola: Naming clouds and other exercises for utopian thinking. Performance lecture
Perjantai/Friday 3.9.2021 16:30
Turun Taidehalli, Vanha Suurtori 5
Duration: 1hr
Maximum capacity of audience (with safety distances): 20
Performanssiluennon kieli on englanti. The language of the performance lecture is English.
Suosittelemme vahvasti maskin käyttöä kaikessa ohjelmassamme. We highly recommend that the audience wears a mask in all of our events.
* * * *
Pilvi Porkolan performanssiluento käsittelee poliittista mielikuvitusta ja utopioita. Miten selviytyminen ja utooppinen ajattelu liittyvät toisiinsa?
Pilvi Porkola on performanssitaiteilija, kirjoittaja ja tutkija. Hän työskentelee parhaillaan erikoistutkijana Suomen Akatemian POLIMA-tutkimushankkeessa ("Political Imagination and Alternative Futures" 2020-2024) Turun yliopistossa sekä vierailevana tutkijana Taideyliopiston Teatterikorkeakoulussa.
Porkola on tutkinut esitystaiteen poliittisuutta, omaelämäkerrallisuutta taiteessa sekä esityksen ja instituution suhteita. Viime vuosina hän on kirjoittanut muun muassa performanssitaiteesta ja pedagogiikasta feministisen uusmaterialismin näkökulmasta.
* * * *
Performance lecture by Pilvi Porkola is looking into political imagination and utopias. How are survival and utopical thinking linked into each other?
Pilvi Porkola is a performance artist, writer and researcher. Currently she is working as Senior Researcher in Academy of Finland project "Political Imagination and Alternative Futures" (2020-2024) at University of Turku, and as a visiting researcher at the University of Arts Theatre Academy.