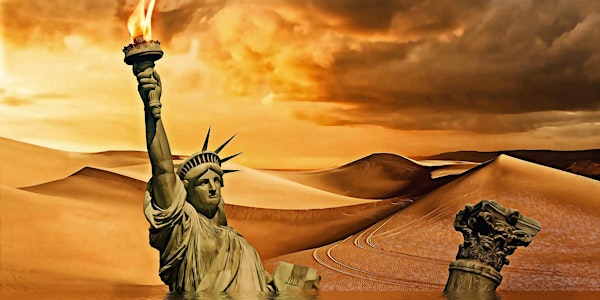 NFT: Doomsday Machine or Saviour of Sovereignty? [@Spaces]
Discussion on NFTs in art with a critical review, including a real modern art NFT launch. This is a Slush Side Event.
About this event
NOTE: COVID passport required at the entry. Usual Slush health instructions apply. https://www.slush.org/events/helsinki/health-and-safety/
NOTE2: Registration is also open at our official meetup group page: https://www.meetup.com/cryptodocks/events/281959033
DESCRIPTION
Non-fungible tokens (NFTs) have quickly become the new craze in town, promising novel independence and digital freedom to artists of many kinds. But to this date, cryptocurrencies like Bitcoin aside, real applications of blockchain technology have been relatively few. Game industry is one of the more recent adopters. Are NFTs delivering a genuinely meaningful value proposition in art?
Investors interested in digitalisation of art, uniqueness of art, and provenance, have been for many years touted the beauty of blockchain technology. There are indeed good reasons for that. But at the same time, media have been raving about inflated cryptocurrency prices. It is truly hard not to be amazed of their highly volatile but increasing valuations. Should we be worried about a bubble akin to the 1990s IT-bubble? How do you price digital art?
We should also pause to think what kind of machinery and data base we are setting up here. Blockchain has been dubbed by some as "bigger than the Internet." But are we just setting the stage for a seriously Big Brotherly "doomsday machine" or paving the path to sovereignty? Does the use of blockchain lead to increased control over people's data and mind – that part of mind associated with artists that have critically reflected on society, its values, and governance policies?
As Dr. Strangelove phrased it in one of the best known movies by the late S. Kubrick: _"Because of the automatic mechanism of the decision-making process, which rules out human meddling, the doomsday machine is terrifying, simple to understand, completely credible, and convincing."_
To discuss these themes, we have invited the following people:
***PANEL TO DISCUSS MATTERS***
- Leevi Haapala (Museum Director / Kiasma)
- Pauliina Laitinen (Art Investment Specialist)
- Jani Leinonen (Visual Artist) [update: potentially not in live]
- Jere Partanen (Associate / Sisu Game Ventures)
Moderator: Tommi A. Vuorenmaa (Economics PhD, CEO)
... and there is more!
***CODING THE DOOMSDAY MACHINE***
No, we do not only _talk_ about these matters, we actually practice them: One of the Finnish pioneers in smart-contract programming, Ville Sundell, shows exactly what NFTs are at their core, piece of code that runs the show and is the basis of e.g. automated artificial intelligence.
And wait... there is still the climax of the evening coming up!
***ART NFT-LAUNCH***
The panel and code set the stage for the ultimate climax: launch of modern art NFT in native format. Jani Leinonen, Finnish visual artist with international presence, best known for his critical stand on _big corporations and consumer capitalism_, has designed art for the event: This art will be _launched live_ at the event and available to acquire! Details of the launch and the ways to participate will be announced before the show.
*Do not miss out!* There will be food and drinks from independent small producers from Korjuu food network (korjuu.com), both demo and to buy, so come plenty thirsty!
Nordic Lif
Old Tea Shop
Helsingin Kahvipaahtimo
The Good Guys
Jyväs-Hamppu
Vallilan Panimo
Spices Chef
Voima-Papu
+ Ravintola Vista/Ruokaruukku (catering)
***START ALREADY AT 17:00***
This is Independent Slush Side Event. Come _early_ LIVE at 17:00 to grab a seat and interact! You need to be registered in order to enter. Show proof of registration.
17:00 Doors Open
==============
17:45 Spaces Intro
18:00 ABC Community Opening
18:15 Artist Introduction ("NFT Art")
18.30 Coder Introduction ("Take Art to Digital")
18:45 Panel Starts
19:45 Panel Ends
20:00 NFT Auction Online
20:15 Technical Review
20:45 Closing of the Event
20:55 Final Words (ABC)
===============
21:00 Event Closes
***DIGITAL VIEWING***
Discord/Zoom option will be made available as an alternative option, no quality guarantee however, interaction options limited, no metaverse – plus you then cannot enjoy the cool snacks, drinks, nor networking. This event registration is for LIVE participation.
***MADE AVAILABLE BY***
Main sponsor: Coinmotion
Main organizer: [A][B][C] Community
Co-organizers: Select Financial, Korjuu.com, Rayleigh Research
Big thanks to Spaces for proving the spaces!
Organizer of NFT: Doomsday Machine or Saviour of Sovereignty? [@Spaces]