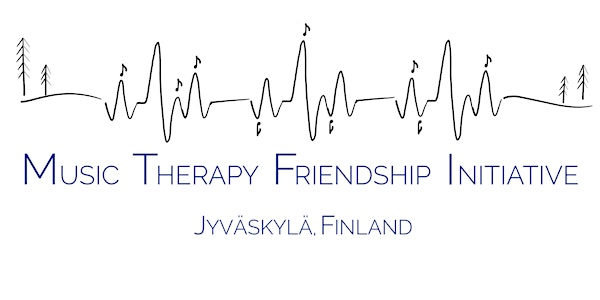 Music Therapy Friendship Initiative's Fall Get-Togethers 2022
MTFI's Autumn 2022 seminar series brings together music therapy and music psychology, in Finland and internationally
About this event
Our aim is to provide a space where students and professionals in music therapy, music psychology, and other related fields can learn from and about each other. Online events are free and open to absolutely anyone intersted in these topics. If you see and talk you want to attend and it doesn't fit into your schedule, don't despair! Official MTFI Members receive access to our online video archieve where we make as many of our talks available as possible. Visit www.musictherapyfriendship.com/membership to learn more.
September 21, 13:00 (EEST/Finnish time): Dr. Emily Carlson
Topic: Developing markerless motion capture as a new paradigm in naturalistic music therapy research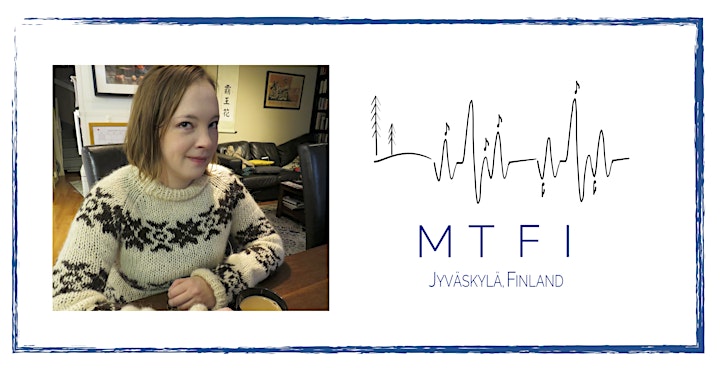 Emily Carlson (MA, PhD) is a post-doctoral researcher at the University of Jyväskylä, working for the newly founded Centre of Excellence in Music, Mind, Body and Brain. Prior to moving to Finland the pursue research, she received her Bachelor of Music in Music Therapy from Western Michigan University and worked as board-certified music therapist (MT-BC) in the US. Emily's research has covered a broad range of topics in music psychology and music therapy, including the use of music in mood regulation and the role of personality in music preference, but her main focus has been on using motion capture to understanded embodied social processes related to music and dance. Most recently, she has conducted research focusing on social entrainment in music therapy for children with autism.
October 12th, 16:00 (EEST/Finnish time): Professor Michael Silverman
Topic: Music-based regulation, music use, and coping in adults with mental health conditions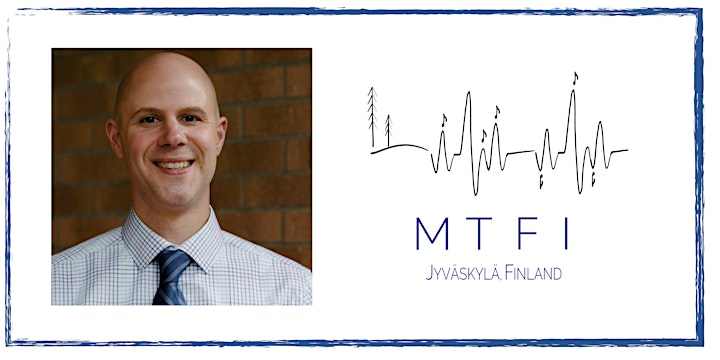 Michael J. Silverman (Ph.D., MT-BC) is a full professor of music therapy and music therapy program director at the University of Minnesota. Dr. Silverman is a Morse-Alumni Distinguished Teaching Professor, Graduate and Professional Distinguished Teaching Professor, and McKnight University Professor. Widely published in peer-reviewed journals including the Journal of Music Therapy, the Nordic Journal of Music Therapy, and Psychology of Music, Dr. Silverman authored Music therapy in mental health for illness management and recovery (published by Oxford University Press). Dr. Silverman has received funding from the University of Minnesota, the American Music Therapy Association, and the National Institutes of Health and reviewed grants for the National Endowment for the Arts, Patient-Centered Outcomes Research Institute, and the European Science Federation. An active presenter at regional, national, and international conferences, he is a member of the research staff at the University Hospital where he is engaged in music therapy clinical practice and research with adults with mental health and substance use conditions.
November 9th, 16:00 (EEST/Finnish time): Dr. Jessica Phillips-Silver
Topic: Growing Brains: Supporting children's optimal brain growth and promoting community healing through the power of musical rhythm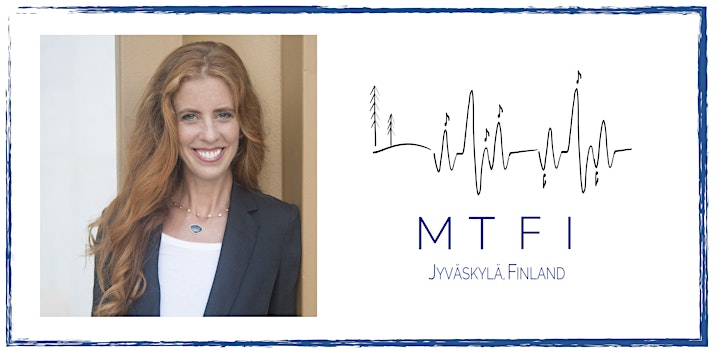 Jessica Phillips-Silver, PhD, is a music neuroscience scholar, speaker and artistic creator. Her work explores how music arts promote optimal brain growth and healing—especially through rhythm. Dr. Jessica's research has examined how feeling the beat is a multisensory phenomenon integrating auditory, motor and vestibular systems, beginning in early infancy. She documented the first case of the musical brain disorder "beat deafness", and showed that deaf individuals can synchronize to the beat of music despite auditory deprivation. She has investigated the brain circuitry for feeling rhythm in music, and the effects of early blindness on the musical brain. Dr. Jessica's current scientific research and writing projects focus on the development of rhythm and executive functioning in typical hearing and deaf children, and the role of embodied rhythm in understanding and decolonizing the scientific study of the musical brain. Dr. Jessica founded Growing Brains, where she helps organizations in the arts, education, and healthcare to support children's brain development through music arts, using an integrative framework based in evidence from brain science and wisdom from the arts and healing. Dr. Jessica is the creator of the new children's musical production, Finding Rhythm: A journey through the musical brain, which has its world premiere this October at the Kennedy Center. With an original score inspired by the complex rhythms of Washington DC's indigenous music, go-go, Finding Rhythm tells a story of the biological origins of human rhythm, and teaches children about the role of rhythm in brain development and community connection. Based on Finding Rhythm, Dr. Jessica now has an elementary and high school curriculum in Washington DC Public Schools, and she collaborates with local activists working to preserve musical culture and promote community healing.
December 7th, 13:00 (EEST/Finnish time): Ass. Professor Teppo Särkämö
Topic: Music therapy for Traumatic Brain Injury (TBI)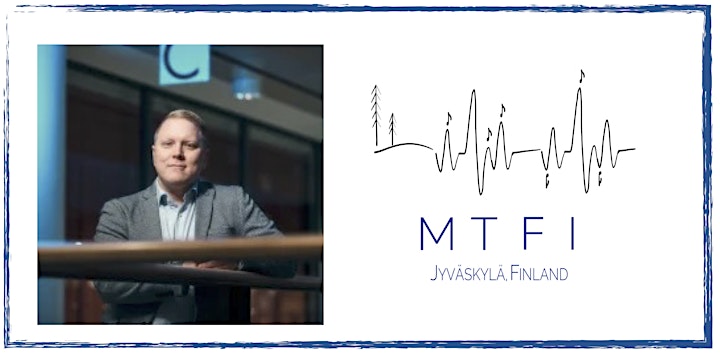 Dr. Teppo Särkämö, PhD, Docent (Psychology), is currently working as an Associate Professor of Neuropsychology at the Cognitive Brain Research Unit (CBRU), Department of Psychology and Logopedics, Faculty of Medicine, University of Helsinki. His main research interest is on the neural mechanisms of music and speech perception and their deficits (amusia and aphasia), ageing, neuroplasticity of auditory and cognitive functions, and the clinical use of music-based interventions in neurological diseases (e.g. stroke, traumatic brain injury, dementia). By using a combination of research methods from cognitive neuroscience, clinical neuropsychology, and psychology, his research team (Music, Ageing and Rehabilitation Team, MART) focuses specifically on the impact of music and speech on the recovery and preservation of cognitive, auditory and motor functions in the ageing brain as well as on emotions, mood, and psychological well-being.