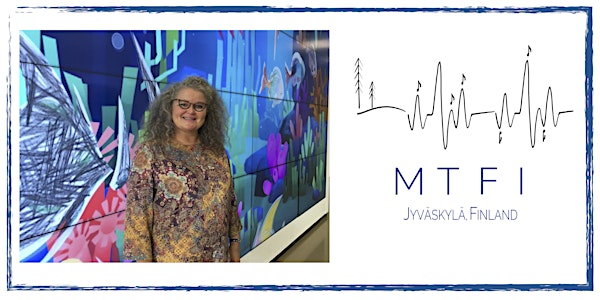 MTFI February with Hanna Hakomäki, PhD
MTFI promotes collaboration and knowledge sharing between the clinical music therapy community and the broader scientific research world
About this event
Hanna Hakomäki, PhD is a music therapist and psychotherapist who works in the hospital district of Helsinki and Uusimaa, providing therapy for paediatric patients. She was the main organizer of the world's first music therapy conference focused specifically on children's music therapy. In 2013, she competed her doctoral thesis entitled Storycomposing as a Path to a Child's Inner World: A collaborative music therapy experiment with a child co-researcher. She has published scientific articles on music therapy in both English and Finnish.
---
The Music Therapy Friendship Initiative promotes collaboration between the clinical music therapy community and the broader scientific and educational communities in Finland and worldwide.
The idea for MTFI began when a few PhD students, studying music psychology and music therapy, accidentally met some students who were studying to become clinical music therapists. We realized that we were sharing University facilities and not much else. We decided that this lack of contact between the research and clinical worlds needed to change, and MTFI was born. We organize monthly MTFI Get-Togethers (Now in Zoom!), special events, and full-day seminars, where music therapists and music psychologists (and anyone else interested in these topics) can get to know each other and learn from each other. We hope you'll join us!