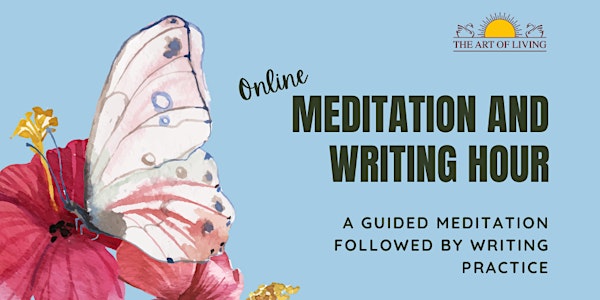 Meditation and Writing Hour
Guided meditation session followed by writing practice (of your choice)
Date and time
Tue, 18 Apr 2023 10:00 - 11:00 PDT
About this event
The Meditation and Writing Hour is an experiment in sharing meditation and quiet writing time together.
Meditating boosts our ability to pay attention and focus. It prepares the mind for deeper creative practice. Combined with group energy – we might be able to find ourselves writing and creating with greater awareness and focus.
The session will start with a 15-minute guided meditation, followed by a 40-minute writing (or any other art form). There will be no instruction for the writing/creativity part. You may want to choose the writing/creative project you are working on, free-write, journal, sketching, or composing a song – you choose what needs to happen.
In the end, there will be a brief (entirely non-compulsory) time to share your experience.
These sessions are designed for anyone interested in writing (amateurs, experienced, undecided) and other forms of art. There is no formal guidance or teaching but simply a chance to come together, meditate together, and connect through writing practice.
The session is free of charge and is brought by the Art of Living Foundation.
The Art of Living is one of the world's largest volunteer-based non-profit organizations. Founded in 1981 with a mission to create stress-free, violence-free society, the Art of Living operates in 156 countries and has touched helped millions of people to relieve stress and anxiety through breathwork and meditation.
Learn more: www.artofliving.org
About the organiser
Operating in over 150 countries, The Art of Living Foundation is a non-profit, educational and humanitarian organization founded in 1981 by the world-renown philanthropist and spiritual leader Sri Sri Ravi Shankar. All of Art of Livings programs are guided by Sri Sri's philosophy: Unless we have a stress-free mind and a violence-free society, we cannot achieve world peace. The AOLF community is diverse and attracts people from all walks of life backgrounds and religious orientations.
Art of Living offers numerous highly effective educational and self-development programs and tools that facilitate the elimination of stress and foster deep and profound inner peace, happiness and well-being for all individuals. These programs, which include breathing techniques, meditation, yoga, and practical wisdom for daily living, have helped millions around the world to completely transform their lives.