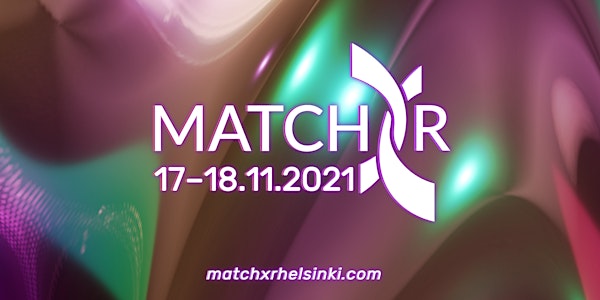 Match XR 2021
The future of metaverse, the VR concerts of Nightwish – experience Finnish XR at Match XR 2021, the biggest industry event in the Nordics!
About this event
Experience Finnish XR!
How does the future of metaverse look? What lessons did organizing virtual concerts for Nightwish teach? How is the biggest VR production in Finland coming along? Experience the state of Finnish XR industry at Match XR 2021!
Match XR is the biggest annual XR event in the Nordics. In November 2021, it will bring the AR/VR community together for the 5th time. Held over two days in the virtual VR Pavilion Finland, the event will be streamed into AltspaceVR and on YouTube.
Join us for an exciting dive into the Finnish XR industry, panels and presentations, business tips, and much more!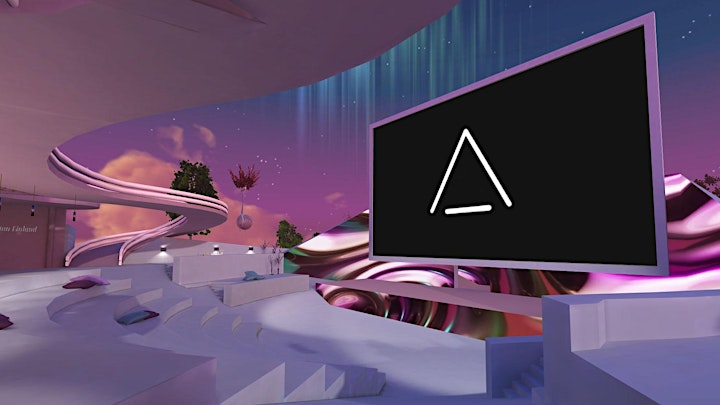 Keynote speeches, panels, networking – Match XR 2021 program is a deep dive into the state of the Finnish XR scene. The first day will be streamed from Helsinki XR Center's live venue, and the second day will be held entirely virtually.
17th of November > Day 1
Presentations held from HXRC's live venue and streamed to VR Pavilion Finland in AltspaceVR and YouTube. Live mingling for startups and companies.
10:00 - Welcome speech
10:10 - Creating new business in another dimension, Tommi Merelin from Arilyn
10:40 - Showcasing the Glue Collaboration platform, Jussi Havu from Glue Collaboration
11:00 - Varjo - next in line, Urho Konttori from Varjo Technologies
11:30 - Raute RxEvent – Building an immersive virtual event for a niche global audience, Tommi Palvimo from Wakeone
12:00 - Showcasing Cave Digger 2 space in AltspaceVR, Begüm Doğan and Merih Arrikök from MeKiwi
13:00 - Settling metaverse – On the reasons we are leaving the old world behind, Olli Sirén from Miltton
13:30 - Panel: The Future of Metaverse, moderated by Petri Rajahalme, panelists Laura Olin from ZOAN, Anttoni Vesterinen from Immersal Ltd., Vesku Paananen from Microsoft Finland, Urho Konttori from Varjo Technologies
14:30 - Testbed Helsinki, Innovation challenge of immersive technologies – new ways of enriching the comprehensive event experience of visitors, Tapani Nevanpää from City of Helsinki, Johannes Kinnunen COO at Fullsteam Helsinki
15:30 - A united vision: federating XR talents & developments in Europe, Laetitia Bochud from XR4Europe
16:00 - Making of "Nightwish – A night in a virtual world", Laura Olin from ZOAN
16:30 - WebAR is re-inventing QR codes – interactive webAR-experiences bring print to life without the need for app downloads, Frans Tihveräinen from flyAR Augmented Reality Studio Oy
18th of November > Day 2
Presentations and interviews held in VR Pavilion Finland and its Partner Worlds in AltspaceVR and streamed to YouTube. Online mingling for anyone interested in the industry.
10:00 - Good morning from HXRC
10:10 - Showcasing CTRL Reality space, Frans Enala from CTRL Reality Oy
10:30 - What can Psychology offer for VR and vice versa?, Ray Pohjanheimo from Ameliate
11:00 - Showcasing School of Gaming Galactic Oy space, Konstamikko Korhonen from School of Gaming Galactic Oy
11:20 - Video based remote support called XReach and D365 Guides consultations, customer stories, Mikko Luukkonen from Softability
11:50 - Showcasing University of Jyväskylä
12:10 - Collaborative VR: How Far We've Come, Michael Barngrover from Raptor Dance Studios
13:00 - Industrial XR Applications, Jaakko Mattila from Elomatic ViSU
13:30 - XRtainment – what, how, money?, Olli Sinerma from Business Finland
13:55 - Democratizing education using Virtual Reality – What is Virtual Reality Education World and how Virtual Dawn is planning to make the world's biggest Education platform in VR, Antti Martikainen from Virtual Dawn
14:25 - Building Dream - From Shakespeare to CCIXR, Pippa Bostock and Alex Counsell from CCIXR, University of Portsmouth
15:10 - Showcasing POKE Vocational College, Katja Huttunen and Jukka Seppänen from POKE
15:30 - Immersive learning environments, Rasmus Borg from 3DBear Oy
See the full information on our website: https://www.matchxrhelsinki.com/program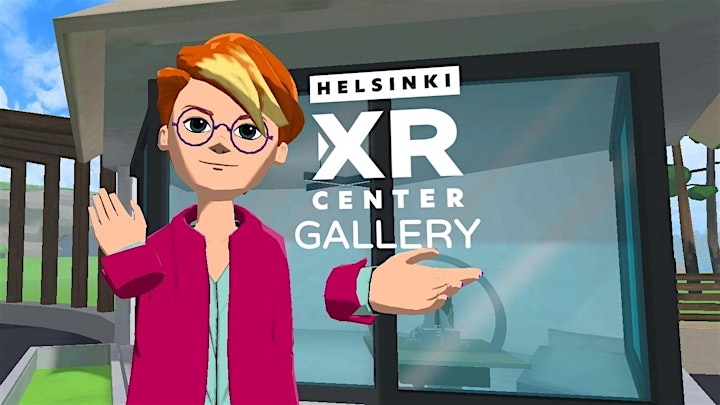 1. Register via Eventbrite
2. Choose how to attend:
Virtual Reality: Join us in VR Pavilion Finland on AltspaceVR. It is advisable to download AltspaceVR on your computer or headset and set up a profile beforehand.
Code for AltspaceVR app: UFP219
Event on the AltspaceVR website: https://account.altvr.com/events/1836900610071331109
Livestream: Watch the event through the livestream on YouTube.
Detailed instructions will be available on our website: https://www.matchxrhelsinki.com/registration/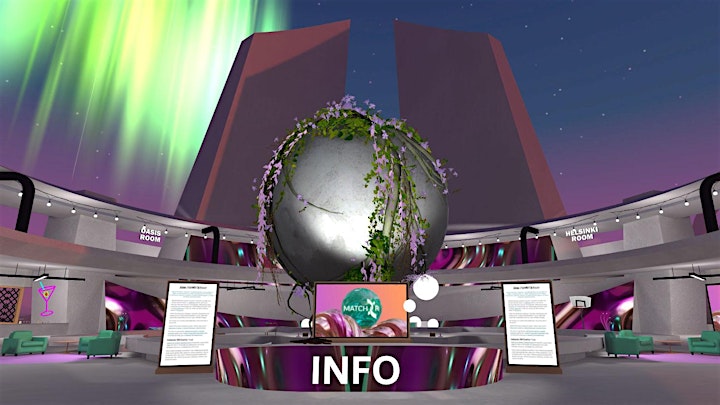 Match XR 2021 is created in close partnership with representatives of the Finnish XR industry, as well as international guests. At Match XR 2021 you can hear their thoughts on the state of XR in panels and presentations, and chat with them in AltspaceVR. Many of our partners have also created their very own virtual worlds, which are open for visitors during the event.
Ameliate
Business Finland
Ctrl Reality
FlyAR
Glue
Immersal LTD
MeKiwi
Microsoft Finland
School of Gaming
Skeleton Conductor
Softability Oy
Testbed Helsinki
University of Portsmouth - CCIXR
Varjo Technologies
Virtual Switzerland
WakeOne
XR4Europe
ZeroEvents
Zoan