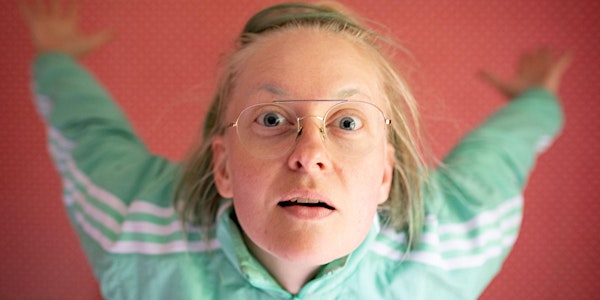 Maire Karuvuori & Marjukka Parkkinen: Vara vaaraa hälventää – Tutkimusmatka
Event Information
Location
Manillan tehdas
64b Itäinen Rantakatu
20810 Turku
Finland
New Performance Turku Festival 2021
About this event
Outdoor performance
Includes walking
Duration: 1,5 h
We highly recommend that the audience wears a mask in all our events.
3.9. 21:00 This walk is not accessible (capacity 15 people) (in English)
Starting point: Vanha Viinatehdas, Manilla, Itäinen Rantakatu 64, 20810 Turku
Ending point: Samppalinna hill
4.9. 10:30 An accessible route (capacity 15 people) (in Finnish)
Starting point: Martinkirkko, Huovinkatu , 20810 Turku
Ending point: WAM, Ekoluoto, Itäinen Rantakatu 38, 20101 Turku
Maire Karuvuori: Chance favors the prepared mind – Exploring angles and aspects of Turku
What if surviving doesn't mean having your own bunker in the wilderness? Should we look at the city together?
Proposal:
Explore and experiment
Try to understand
Explore some more, discuss and ask, find new paths
Vara/Chance observes the environment's effect on survival. It searches options to the threat and emergency focused media through art, science and community. The three part work is a collaboration between artist Maire Karuvuori and futures researcher Marjukka Parkkinen who both have researched survivalism.
During the first part Karuvuori explores preparation by camping in Turku and its surroundings. In the second part the experiences, field recordings and reflection deepen into a sound work, a dialogue between Karuvuori and Parkkinen. The recording will be added to our website during the festival.
The third part is an explorative walk at the center of Turku. We observe and discuss surviving as something personal and communal, but perhaps also societal or planetary phenomenon.
3th September an evening walk around the dim Turku in English. The route begins at Manilla from Maija Hirvanen's performance. This walk is not accessible.
4th September a morning walk around bright Turku via an accessible route in Finnish. The walk ends at Antti Laitinen's work at Wäinö Aaltonen Museum.
Maire Karuvuori: Vara vaaraa hälventää – Tutkimusmatka toisenlaiseen Turkuun
Mitä jos selviytyminen ei tarkoitakaan omaa bunkkeria erämaassa? Katsottaisiinko yhdessä kaupunkia?
Ehdotus:
Tutki ja kokeile
Yritä ymmärtää
Tutki lisää, keskustele ja kysy, löydä uusia reittejä
Vara/Chance havainnoi ympäristön vaikutusta selviytymiseen. Se etsii vaihtoehtoja median uhka- ja hätäkeskeisyydelle taiteen, tieteen ja yhteisyyden keinoin. Kolmiosainen teos on survivalismiin tahoillaan syventyneiden Maire Karuvuoren ja tulevaisuudentutkija Marjukka Parkkisen yhteinen.
Ensimmäisessä, ennen festivaalia toteutuvassa osassa Karuvuori tutkii varautumista omissa nahoissaan leiriytymällä Turussa ja sen katvealueilla. Toisessa osassa kokemukset, kenttänauhoitukset ja reflektio syventyvät ääniteokseksi Karuvuoren ja Parkkisen vuoropuheluna. Äänite julkaistaan festivaalien aikana nettisivuillamme.
Kolmas osa on tutkailukävely Turun keskustassa. Havainnoimme ja keskustelemme selviytymisestä yksityisenä ja yhteisöllisenä, mutta kenties myös yhteiskunnallisena tai planetaarisena ilmiönä.
3.9. iltakävely hämärässä kaupungissa englanniksi. Reittimme alkaa Maija Hirvasen teokselta, Manillalta ja päättyy Samppalinnan mäelle. Tämä kävely ei ole esteetön.
4.9. aamupäiväkävely valoisassa kaupungissa suomeksi esteetöntä reittiä pitkin. Aloituspaikka on Martinkirkon piha (Huovinkatu 1) ja lopetamme Antti Laitisen teokselle Wäinö Aaltosen museoon.
Date and time
Location
Manillan tehdas
64b Itäinen Rantakatu
20810 Turku
Finland