Näe Helsinki uusin silmin katuvalokuvaaja Jari Pulkkisen johdolla
About this event
Katuvalokuvauskierros Jari Pulkkisen kanssa
Katuvalokuvauskierrokset muodostavat tapahtumasarjan, jonka tarkoitus on jakaa katuvalokuvauksen saloja, opettaa havaitsemaan usein huomaamattomiksi jääviä asioita ja vangitsemaan todellista katuelämää. Suomen valokuvataiteen museon järjestämiä kierroksia vetävät katuvalokuvaajat ja urbaanista maisemasta inspiroituvat taiteilijat, jotka jakavat näkemyksensä ja parhaat vinkkinsä – Kasperi Kropsu, Naser Bayat ja Ignacio Pérez Pérez, Jaana Rinne, Jari Pulkkinen sekä Lorenzo 'SerraGlia' Servi.
Jari Pulkkisen kierroksella katuteemaa käsitellään elokuvakohtausten tavoin; Helsingin katuskenografiaa. Kaupunki on täynnä tarinoita, ja tietyssä kulmassa, tilanteessa ja tiettyyn aikaan se paljastaa elokuvallisen estetiikkansa. Nämä ohikiitävät elokuvalliset koreografiat on vain onnistuttava vangitsemaan. Jari Pulkkinen kertoo omista prosesseistaan ja vie osallistujat lempikatuvalokuvauspaikoilleen. Osallistujat käyttävät omia kuvausvälineitään ja oppivat uusia näkemisen tapoja.
Jari Pulkkinen on helsinkiläinen katuvalokuvaaja.
"Aloitin kuvaamisen melko myöhäisessä iässä matkustellessani Kaakkois-Aasiassa ja Oseaniassa. Matkoillani kuvasin pitkälti muistoja itselleni. Myöhemmin Suomeen palatessani huomasin, että arjestani puuttuu jotain. Halu kuvata ja dokumentoida asioita oli tullut jäädäkseen. Katukuvauksessa pidän erityisesti siitä, että taltioidut tilanteet ovat aitoja eikä poseerattuja tai etukäteen suunniteltuja. Elokuvilla on ollut iso vaikutus töihini, usein etsinkin kaduilta hahmoja ja kohtauksia, joissa on elokuvamainen tunnelma. Erityisesti pidän rikotuista, hieman mykistetyistä sävyistä ja kontrasteista sekä sateen jälkeisestä tunnelmasta."
Jari Pulkkinen Instagramissa
Kierros kestää yhteensä noin kaksi tuntia. Mukaan tarvitset oman laitteen (kamera tai puhelin) ja säänmukaiset vaatteet. Jokaiselle kierrokselle mahtuu kymmenen henkilöä, ja noudatamme turvavälejä. Tapahtuma on suomenkielinen.
Osallistujia kehotetaan jakamaan kuviaan kävelyn aikana Instagramissa tunnisteella #valokuvamuseophotowalk
Mukaan päässeille lähetämme vahvistuksen ja lisätiedot kierroksesta sähköpostitse. (Huom! Tarkistathan roskapostilaatikon!)
Ostettuja lippuja ei voi palauttaa. Jos et voi osallistua kierrokselle, voit antaa lippusi jollekulle, joka haluaa osallistua Katuvalokuvauskierrokselle.
Noudatamme kaikissa tilaisuuksissamme turvallisemman tilan periaatteita.
Kuvat: Jari Pulkkinen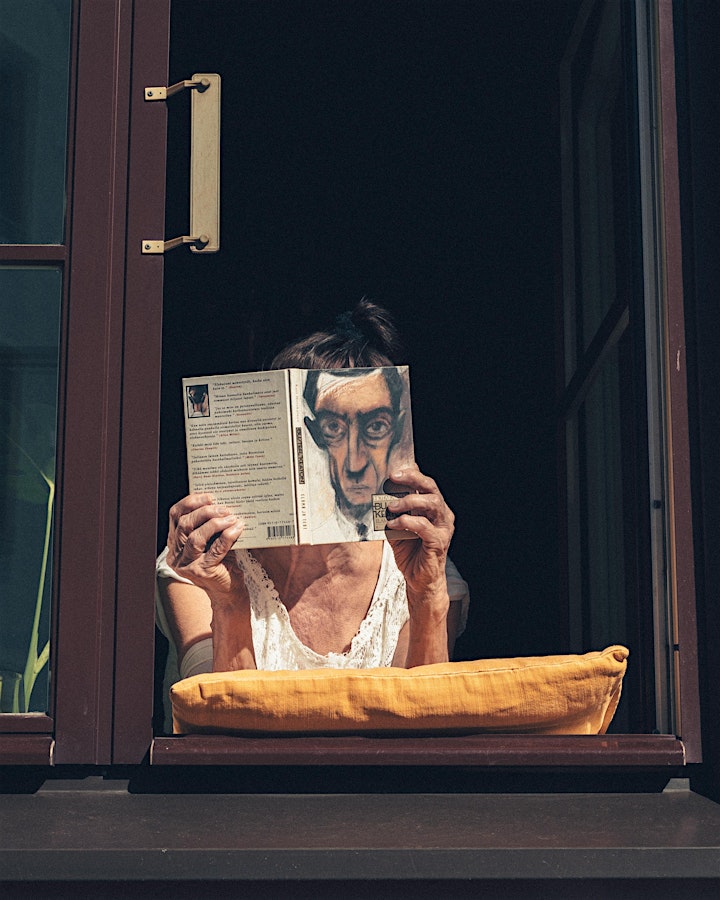 Organizer of Katuvalokuvauskierros Jari Pulkkisen kanssa
The Finnish Museum of Photography is Finland's national specialized museum for photography. Through exhibitions, collection management, education, research, and a wide range of public and community programmes, the museum strives to promote and foster photographic art and culture in Finland. Founded on the initiative of Finnish photography organizations, the museum opened its doors in 1969 and is the oldest photography museum in Europe.