Näe Helsinki uusin silmin katuvalokuvaaja Jaana Rinteen johdolla
About this event
Katuvalokuvauskierros Jaana Rinteen kanssa
Katuvalokuvauskierrokset muodostavat tapahtumasarjan, jonka tarkoitus on jakaa katuvalokuvauksen saloja, opettaa havaitsemaan usein huomaamattomiksi jääviä asioita ja vangitsemaan todellista katuelämää. Suomen valokuvataiteen museon järjestämiä kierroksia vetävät katuvalokuvaajat ja urbaanista maisemasta inspiroituvat taiteilijat, jotka jakavat näkemyksensä ja parhaat vinkkinsä – Kasperi Kropsu, Naser Bayat ja Ignacio Pérez Pérez, Jaana Rinne, Jari Pulkkinen sekä Lorenzo 'SerraGlia' Servi.
Jaana Rinteen kierroksella tarkastelemme naisen katsetta katuvalokuvauksessa, feminististä näkökulmaa usein miehisellä alalla. Naiset ovat valokuvanneet kaduilla siitä saakka, kun siitä tuli suosittua 1800-luvulla, mutta heitä ei ole usein nostettu valokeilaan. Onko valokuvauksessa feminististä näkökulmaa? Mitä se voisi tarkoittaa? Eroavatko kohteet, teemat ja katse paljonkin miehisistä vastineistaan? Jaana Rinne kertoo omista prosesseistaan ja vie osallistujat lempikatuvalokuvauspaikoilleen. Osallistujat käyttävät omia kuvausvälineitään ja oppivat uusia näkemisen tapoja.
Jaana Rinne on helsinkiläinen vapaa toimittaja ja valokuvaaja. Helsingin Sanomien vakituinen avustaja kirjoittaa vähemmistöistä, trendeistä ja tyylistä. Samat asiat kiinnostavat häntä myös katukuvaajana. Rinne tunnetaan myös leikkisän feministisistä rock- sanoituksista.
"Kun aloin valokuvata vuonna 2016 kukaan ei puhunut katukuvauksesta. Lähdin kadulle, koska työmatkat Euroopan kauneimpiin paikkoihin olivat saaneet Helsingin näyttämään rumalta. Haastoin itseni löytämään kotikaupungin katujen kauneuden. Se osoittautui paitsi helpoksi myös hauskaksi ajanvietteeksi, koska huomasin, että kameralla pystyi maalaamaan samoin kuin liiduilla ja vesiväreillä. Löysin ensimmäiseksi värit, muodot ja ohikiitävät hetket. Sen jälkeen helsinkiläiset.
Kuvaan paljon alle 18-vuotiaita nuoria, ja minua kiinnostaa erityisesti se millaisina tytöt haluaisivat nähdä itsensä valokuvissa. Katukuvaukseen on alkanut sekoittua dokumentaarista kuvaa, koska juttelen usein kuvattavien kanssa ja ohjaan heitä. Näin syntyvät muutaman minuutin katumuotokuvat, katutyyli – kuvat ja heijastus – omakuvat.
Olen nainen ja minulla on naisen katse, mutta taiteilijan katseella ei ole sukupuolta. Haluan kuitenkin murtaa kliseistä tapaa kuvata naisia. Valokuvaaminen on minulle intohimo, siksi vietän joka päivä tunteja kaduilla. Minulla on monia kuvaamiseen liittyviä hulluja addiktioita eli pakkomielteitä - esimerkiksi Punainen ei ole kuollut ja Olen jokainen tyttö jonka valokuvaan."
Jaana Rinne Instagramissa
Kierros kestää yhteensä noin kaksi tuntia. Mukaan tarvitset oman laitteen (kamera tai puhelin) ja säänmukaiset vaatteet. Jokaiselle kierrokselle mahtuu kymmenen henkilöä, ja noudatamme turvavälejä. Tapahtuma on suomenkielinen.
Osallistujia kehotetaan jakamaan kuviaan kävelyn aikana Instagramissa tunnisteella #valokuvamuseophotowalk
Mukaan päässeille lähetämme vahvistuksen ja lisätiedot kierroksesta sähköpostitse. (Huom! Tarkistathan roskapostilaatikon!)
Ostettuja lippuja ei voi palauttaa. Jos et voi osallistua kierrokselle, voit antaa lippusi jollekulle, joka haluaa osallistua Katuvalokuvauskierrokselle.
Noudatamme kaikissa tilaisuuksissamme turvallisemman tilan periaatteita.
Kuvat: Jaana Rinne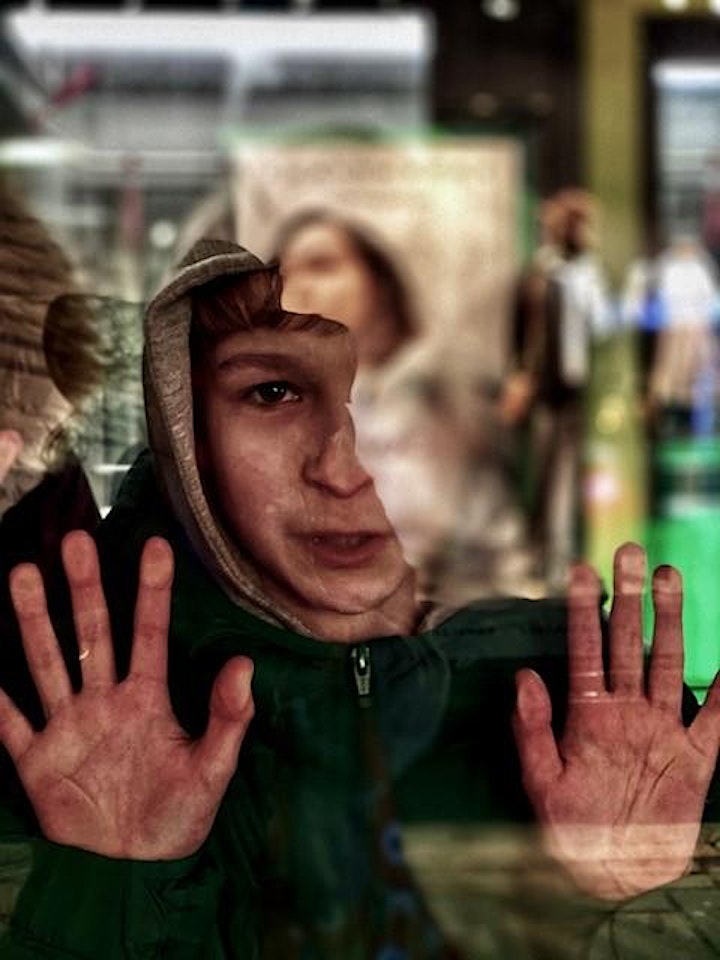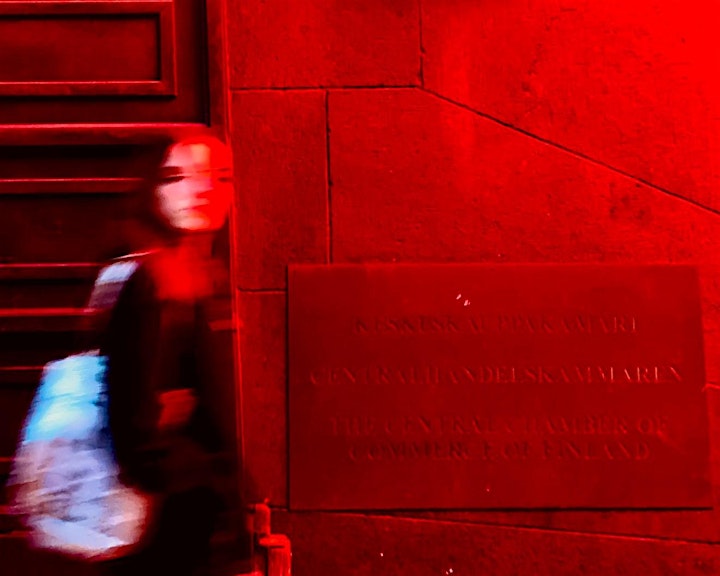 Organizer of Katuvalokuvauskierros Jaana Rinteen kanssa
The Finnish Museum of Photography is Finland's national specialized museum for photography. Through exhibitions, collection management, education, research, and a wide range of public and community programmes, the museum strives to promote and foster photographic art and culture in Finland. Founded on the initiative of Finnish photography organizations, the museum opened its doors in 1969 and is the oldest photography museum in Europe.