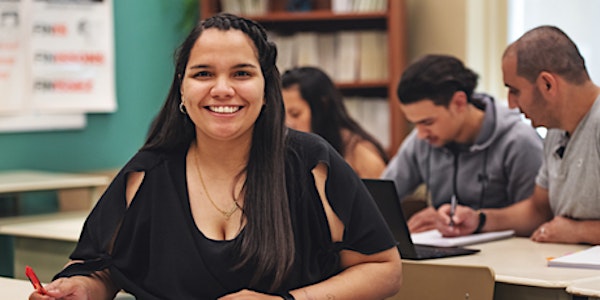 Kansalaisfoorumin koulutustuen avustusinfo 2023 Monihelin jäsenjärjestöille
Ehdota koulutusideoita ja hae avustusta niille | Discuss training ideas and get funding for them (English subtitles and discussion)
About this event
Kansalaisfoorumi järjestää koulutuksen yhteistyössä Monihelin kanssa.
Koulutuksen sisältö: - infoa taloudellisesta tuesta kursseihin - yhteisideointia kurssien järjestämisestä (Miksi? Mitä? Keille?)
Kansalaisfoorumi tukee monin tavoin Monihelin ja sen jäsenjärjestöjen kurssi- ja koulutustoimintaa. Monihelin jäsenjärjestöille on varattu avustusta, jolla järjestää maksutonta tai edullista koulutusta eri aiheista vuoden 2023 aikana.
Kouluttajina Kansalaisfoorumin koulutussuunnittelijat Maiju Hirviniemi ja Minna Lepistö
***
The Civic Forum is organising the training in cooperation with Moniheli.
Training content: - information on financial support for courses - joint ideas on how to organise courses (Why? What? For whom?)
The Civic Forum supports in many ways the courses and training activities of Moniheli and its member organisations. A grant has been set aside for Moniheli's member organisations to organise free or low-cost training courses on various topics during 2023.
The trainers are Maiju Hirviniemi and Minna Lepistö, training planners at the Civic Forum.