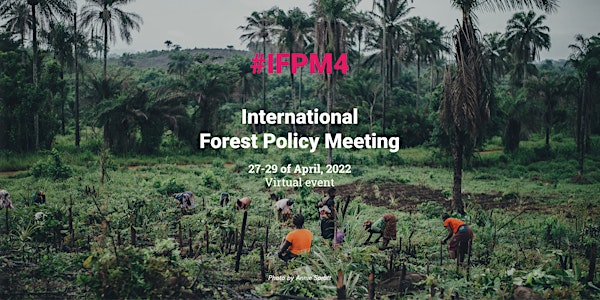 International Forest Policy Meeting
The 4th International Forest Policy Meeting gathers experts discussing the interfaces of science-policy and science-media in forest policy
About this event
The International Forest Policy Meeting (IFPM) is a biannual event bringing together scholars working on forest and forest related policy issues. The 4th IFPM is organized by the European Forest Institute's Governance Programme in collaboration with Wageningen University & Research and EFI's Forest Policy Research Network coordinated by the University of Life Sciences Vienna (BOKU).
Forest Policy and Forest Governance are in constant evolution. The IFPM serves as a platform to exchange knowledge, present current research, discuss synergies and gathering different perspectives from all over the world.
This year's meeting will focus on the science-policy and the science-media interfaces in forest policy.
More info here: https://ifpm4.info/
See the tentative schedule here.
The project is supported and funded by the German Federal Ministry of Food and Agriculture (BMEL).