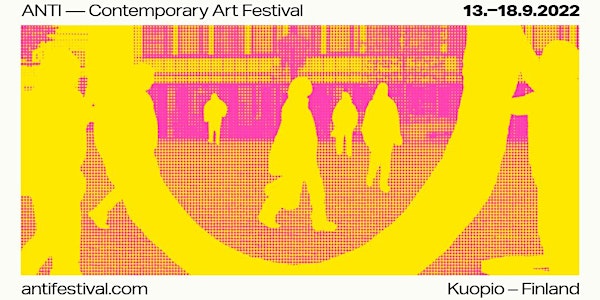 I live in a house with a door
I live in a house with a door esitetään osana Shortlist LIVE! -ohjelmistoa. // Shortlist LIVE! presents I live in a house with a door.
When and where
Location
Cultural Arena 44 44 Kauppakatu 70110 Kuopio Finland
About this event
I live in a house with a door on esitys, jossa Liz Rosenfeld tutkii lihaa kruisailu-narratiivin, eroottisen potentiaalin, tulevaisuuden ympäristöjen ja diskursiivisen ajan materiaalina.
Rosenfeld työskentelee ja tutkii lihaa materiaalina ja autonomian ja rytmisyyden mahdollistajana. Hengityksen ja lihan tanssi huipentuu esityksessä scifi-tekstiin, jossa Rosenfeld on osa eroottista kruisailukohtausta näkymättömän Shimmer-nimisen kaasun kanssa. Shimmer vaikuttaa Rosenfeldin kehosuhteeseen fyysisesti ja emotionaalisesti, ja asettaa lihallisuuden ympäristötuhon, queerin seksuaalisuuden ja aukkojen potentiaalin kysymysten keskiöön.
Liz Rosenfeld on ehdolla kansainvälisen esitystaiteen palkinnon saajaksi. ANTI Festival International Prize for Live Art jaetaan ANTI-festivaalilla Kuopiossa lauantaina 17.9.2022.
//
I live in a house with a door is a performance work in which Liz Rosenfeld explores the material of flesh through a narrative of cruising, erotic potential, environmental futures and discursive time.
Rosenfeld collaborates and experiments with flesh as material and the possibilities it presents within its own autonomies and rhythms. Through dancing with breath and flesh, Rosenfeld culminates this experience with a science fiction text, where they are implicated in an erotic cruising scene with an invisible gas, called the Shimmer. The Shimmer effects both the physicality and emotionality of Rosenfeld's relationship to the body, while also implicating bodies of flesh in questions of environmental decline, queer sexuality and the potential of holes.
Liz Rosenfeld is shortlisted for ANTI Festival International Prize for Live Art. The Prize will be awarded on Sat 17th September in Kuopio, Finland.
__
ANTI Festival International Prize for Live Art on kansainvälinen esitystaiteen palkinto, joka jaetaan vuosittain ANTI-festivaalilla Kuopiossa. Palkintoa rahoittaa Saastamoisen säätiö. Palkinnonsaajaehdokkaiden esitykset nähdään livenä festivaalin ohjelmistossa osana Shortlist LIVE! -kokonaisuutta. Shortlist LIVE! -ohjelmiston rahoittaa Koneen säätiö.
The ANTI Festival International Prize for Live Art, is presented annually at ANTI - Contemporary Art Festival, Kuopio, Finland. The prize is generously supported by the Saastamoinen Foundation. Shortlist LIVE! is supported by the Kone Foundation. The programme brings a live work from each shortlisted artist to ANTI Festival, where an international jury selects its winner.