About this event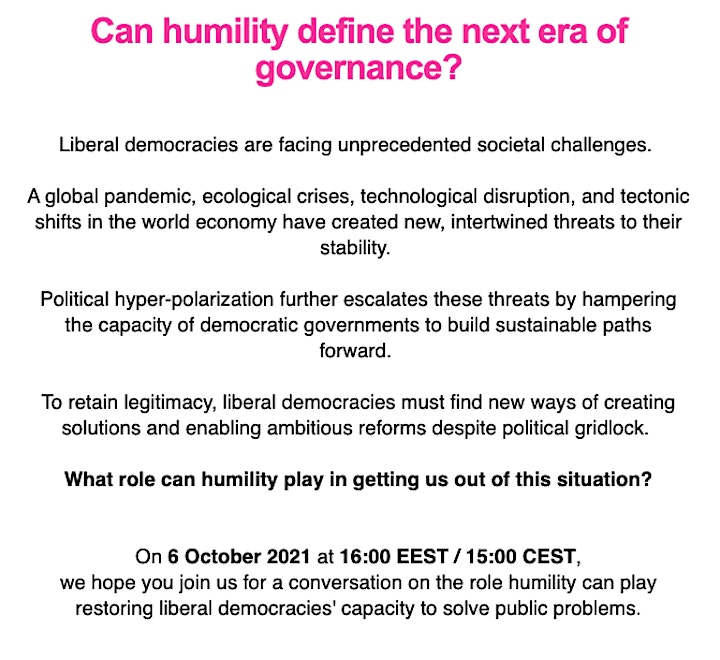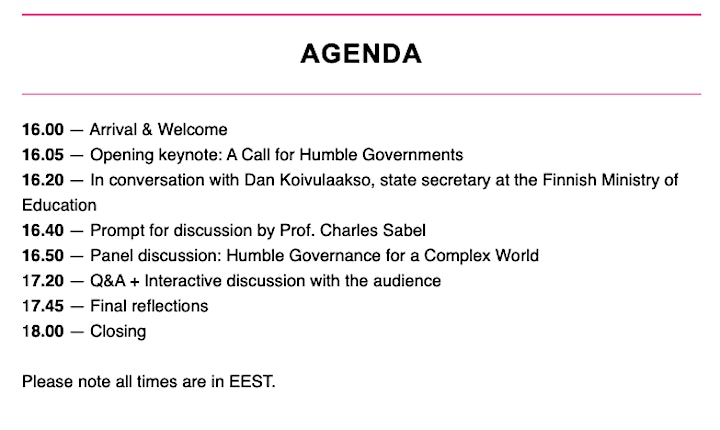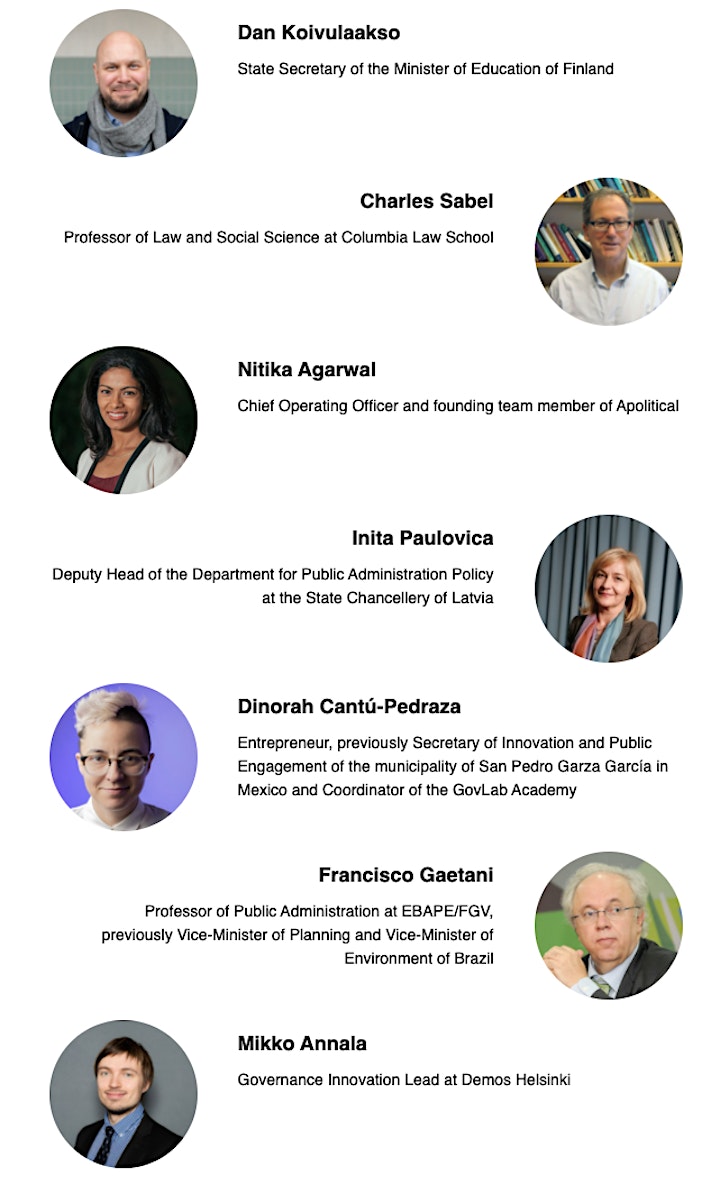 At a time of increasingly complex problems, with less data and matching experience on how to solve them, the governments that survive will be those that follow a humble approach. In our most recent publication, entitled "Humble Governments", we propose a governance model that enables and facilitates humility. You can read more ahead of the event here.

Demos Helsinki is an independent think tank and consultancy that works with curious governments, cities, companies, universities, and other partners sharing a mission to build a fair, sustainable, and joyful next era. One of its core areas of focus is governance innovation. Demos Helsinki has worked globally with governments on agile and experimentalist approaches, helping shape the visions and building blocks for governance fit for the 21st century.

Lecciones Publicas or Public Lessons is a Youtube channel that gathers Latin American women motivated by Public Innovation. In this virtual space they share their failures and "fuckups" stories as a way to generate knowledge about the reality of Public Innovation.
Organiser of Humble Governments
Demos Helsinki is a globally operating, independent think tank. We conduct research, offer consultancy services, host a global alliance of social imagination.
We intentionally strive to hold and balance exquisite tensions that pervade today's societal structures and actors. Our work conceptually and practically reflects our mission, that transformative change is needed. We believe this change includes a spectrum of partners, and the many unlikely alliances it manifests, across societal sectors and geographies.