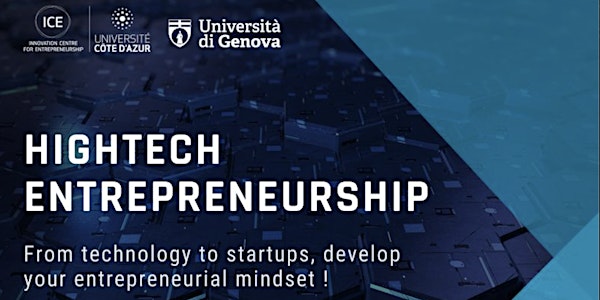 HTEGenius- Discover the Technology and Entrepreneurship
Informative Session - the High Tech Entrepreneurship program, open to students willing to create start-ups out of tech innovations.
About this event
Go to HTE Website: https://www.htegenius.com/
HTE is a 2-months program where students have the opportunity to collaborate with the researchers of Istituto Italiano di Tecnologia to create Startups out of innovative technology breakthroughs.The program's goal is to reframe innovative ideas into a viable business, which will be presented through a pitch at the end of the program.Sessions, in the format of practical training and lectures, will cover different aspects of starting up a business, from Design Thinking, Business Modelling, Market Assessment, People Management, Money Management, IP Strategy/Patenting and Pitching. While attending the program, each team will be supported by mentors of our Partner, Manager Italia.