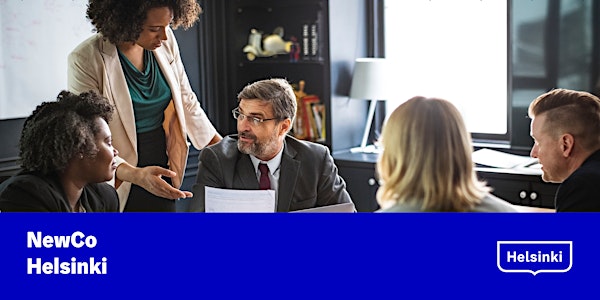 How to Organize Bookkeeping and Tax Reporting
NewCo Helsinki's "Morning with an expert" series continues 14.10. with an online event by Digitase Oy. Free of charge to attend.
About this event
Join us on a session by two experts from the NewCo Helsinki / HUK network whose presentation will cover the subjects of registration, bookkeeping and tax reporting. The topics are covered with the entrepreneurs starting out in Finland in mind.
If you've attended NewCo Helsinki's Starting a Business Info sessions, this online event will provide useful, practical additional information on the subjects covered in the aforementioned event, although having attended any of our events in the past is by no means mandatory for attending this one.
There will be a chance to ask questions from the presenters.
Speakers: Sami Parikka and Mikko Ilves, Digitase Oy (https://www.digitase.fi/ - page in Finnish)
Digitase Oy provides location independent online bookkeeping service for international micro entrepreneurs. Sami Parikka is the local Managing Director of the company and Mikko Ilves the Chairman of the Board who has over 20 years of experience with entrepreneurs of different nationality and background.
This online event is a part of NewCo Helsinki's Morning with an Expert series that is held online throughout the autumn. Register for the event and you will be emailed the link needed for joining the online event closer to the date. We will be using Microsoft Teams as the platform.