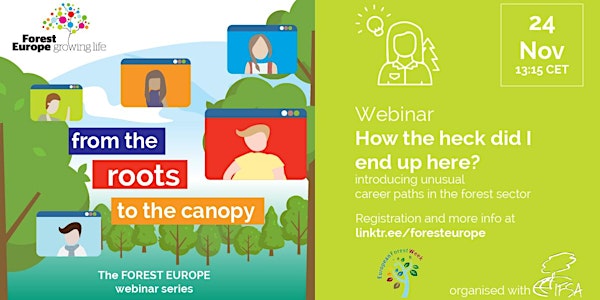 How the heck did I end up here?
How do you choose a career out of the many opportunities for young students of forest related fields?
About this event
The intention of this event is to reduce the anxiety about their future professional development, and show how to face challenges and embrace new and uncommon opportunities based on success stories. We want to introduce professionals who have made unusual decisions regarding their career paths, changed jobs, dropped ideas, moved on... We invite five speakers from all over Europe, who studied a forest related field, but are now working in a job that is unexpected. The event will show how the future of green jobs in the forest sector is evolving, and the need for flexibility when choosing a career path is no longer the exception but reality – and fun!