Welcome to "Movie Nights" Exclusive Private Screening at The Lounge - Open Bar Cocktails available with wine, popcorn, sweets, and treats!
About this event
Only Pre-reserved seats available, first come, first served. Send message to Ed +358 45 1135827 for more info.
"DATE With DAD" Father's Day Film
6 November, FRI
HONEST THIEF
Ohjaaja: Mark Williams
Pääosissa: Liam Neeson
Kesto: 98 min.
Ikäraja: 16+
Traileri: https://youtu.be/chKLxSw8fX4
Liam Neeson on pankkiryöstäjä Tom Carter, taiturimainen rikollinen ja räjähde- ekspertti, joka on onnistunut välttymään kiinnijäämiseltä jo vuosien ajan. Kun hän tapaa elämänsä naisen, Tom päättää, että on tullut aika siirtyä kaidalle polulle. Hän aikoo antautua ja palauttaa varastamansa miljoonat, tavoitteenaan selvitä mahdollisimman lyhyellä tuomiolla ja aloittaa uusi elämä. Kaksi ryöstösaalista itselleen havittelevaa lainvalvojaa kääntää suunnitelman päälaelleen, ja Tom joutuu taistelemaan puhdistaakseen maineensa.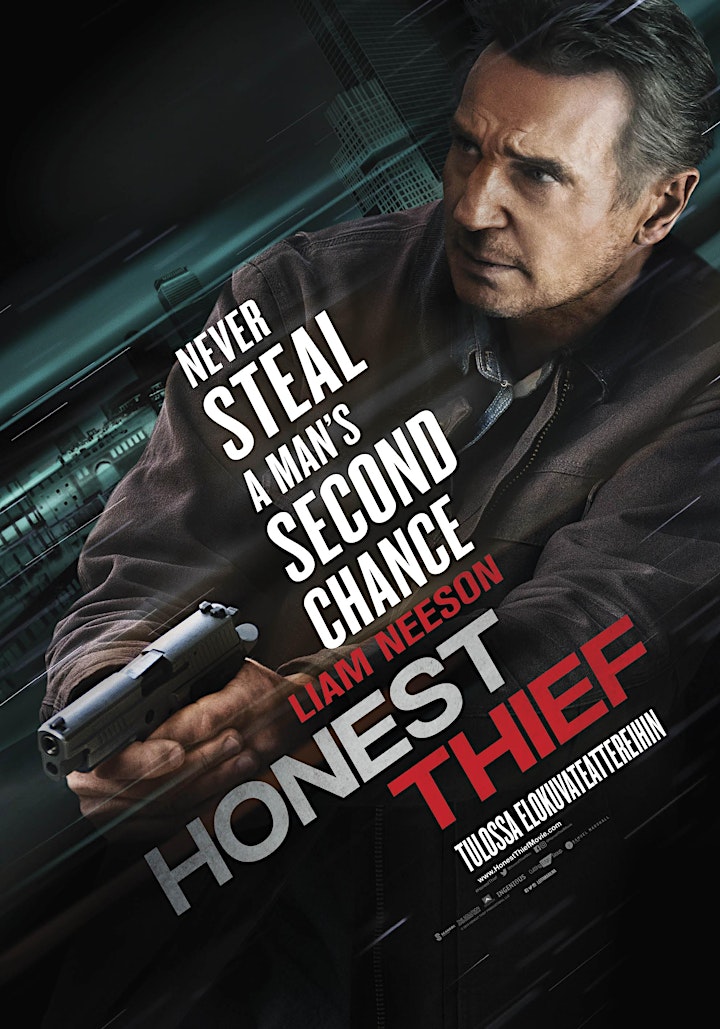 Enjoy the luxurious features of Finnkino's special halls!
A private screening with social distancing (half capacity only) See https://www.finnkino.fi/turvallisuus
Contact the organizers at helsinkipix@gmail.com