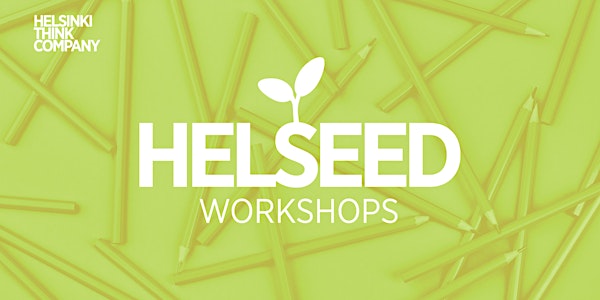 HELSEED WORKSHOPS: LEGAL Q&A
This is the workshop to give you a structured overview on key legal matters concerning the process of setting up and sustaining a business.
About this event
Even though most of us are not lawyers by profession, the legalities of starting and running a business should be known by every founder.
This workshop will provide you with a structured overview on key legal matters concerning the process of setting up, as well as sustaining a business: for example handling the necessary paperwork and registering of a company, as well as writing contracts . You will also have a chance to ask your own questions, which will be answered by legal professionals. By being on top of the legal aspects from the get-go, you can free up mental capacity to focus on the core aspects of your business.
For whom:
This workshop is suitable for teams and individual participants, who already have a business or a business idea which they wish to develop. It's never too early to get familiar with legal matters in entrepreneurship and if it's still on your to do list, this is a perfect opportunity to start!
Learning objectives:
Knowing how to set up a business according to the law
Managing and handling key business documentation (contracts, agreements, permits, applications)
Being able to create legally binding contracts with your interest in mind
All workshops are free to join. This workshop is held via Zoom in English. Before the workshop, you will receive an email with a Zoom link.
Find out more information about the HELSEED workshops series from our website!
In Helsinki Think Company's workshops we are respecting each other and following good manners. By signing in you agree to follow these values.
We reserve the right to cancel registration if a person has not provided the required information at the registration form.