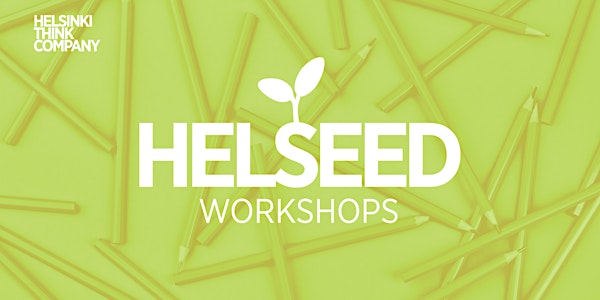 HELSEED WORKSHOPS: Investor Clinic + Q&A
Workshop to help you to be prepared for negotiations with potential investors by discussing the key elements that should always be in order.
About this event
Investor's insights workshop focuses on revealing the key elements that you should always have in order, when planning to meet potential investors. As a starting entrepreneur, it can sometimes be hard to map out the factors that are of special interest in investors' point of view. We also look at specific issues in regards to the sustainability and responsibility of your business. In recent years, these aspects of a business have become equally important to many of the investors out there – as they should.
For whom:
This workshop is suitable for teams and individual participants, who already have a business or a business idea which they wish to develop.
Learning objectives:
Understanding of the point of view and criteria investors have for early-stage startups
Comprehension of how you need to prepare for negotiations with potential investors
Being able to incorporate sustainability and responsibility aspects into the core functions of your business at an early stage
All workshops are free to join. This workshop is held via Zoom in English. Before the workshop, you will receive an email with a Zoom link.
Find out more information about the HELSEED workshops series from our website!
In Helsinki Think Company's workshops we are respecting each other and following good manners. By signing in you agree to follow these values.
We reserve the right to cancel registration if a person has not provided the required information at the registration form.