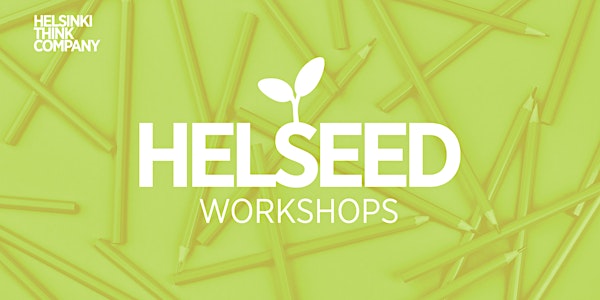 HELSEED WORKSHOPS: Creating a business plan
This is the workshop to help you to utilise a business plan as a tool to develop your idea and operations further and to convince investors
About this event
The first HELSEED workshop of the autumn focuses on creating a business plan. Business plan is the most important roadmap of any business and it is the key document when securing funding.
Briefly put, a business plan is a description of your business operations and tells how you operate as an entrepreneur. With a solid business plan, not only can you convince investors, but you can also clarify your own goals, key functions and budget in concrete terms. A good business plan helps you to note possible shortcomings or gaps and therefore strengthens your business for future growth.
For whom:
This workshop is suitable for teams and individual participants, who already have a business or a business idea which they wish to develop. Regardless of the size of your business, you should always make a business plan. You can dive in in depth or make it a shorter description, as long as it serves your purpose.
Learning objectives:
Understanding of the key elements of a business plan & interdependencies of different areas of your business
Utilising a business plan as a tool to develop your idea and operations further
Knowing what aspects in the business plan are seen crucial to convince investors
Being able to pinpoint and fix weaknesses in your plan and prepare a strategy for potential threats
All workshops are free to join. This workshop is held via Zoom in English. Before the workshop, you will receive an email with a Zoom link.
Find out more information about the HELSEED workshops series from our website!
In Helsinki Think Company's workshops we are respecting each other and following good manners. By signing in you agree to follow these values.
We reserve the right to cancel registration if a person has not provided the required information at the registration form.