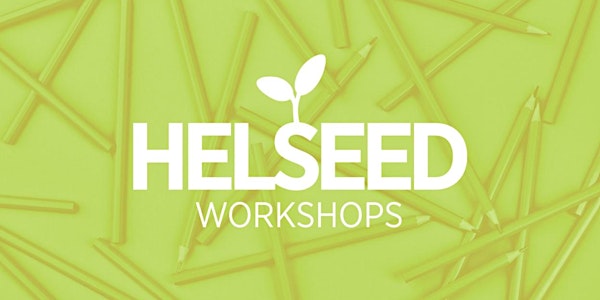 HELSEED workshop: Market research
Do you need help with finding a potential market for your business? We help you to understand the basics of market research.
By Helsinki Think Company
Date and time
Thursday, April 27 · 5 - 7pm EEST
Location
Helsinki Think Company Kumpula Pietari Kalmin katu 5 00560 Helsinki Finland
About this event
As the third workshop of the HELSEED series, this session helps teams to understand the ABC's of market research; explaining the how, the why, where and to whom it should be conducted. Examples of market research will be provided to support you in finding the best fitting method for you. The results of your market research can prove that your idea can work with real customers, or it can give you proper insight on how to tweak your product/service offering if it's not there yet. Also, this type of data must be presented to potential investors to assure them that there is real demand for your product/service.
For whom:
This workshop is suitable for teams and individuals who have a clear business idea and have thought about their potential business model, and to anyone interested in market research.
Learning objectives:
Understanding various tools and methods used in market research in different industries and scenarios
Being able to determine which tools and methods would work best for your own research
Creating a plan for conducting own market research and a framework for analysis
All HELSEED workshops are free to join and held in English.
Find out more information about the HELSEED workshops series from our website: https://www.thinkcompany.fi/helseed
In Helsinki Think Company's workshops we are respecting each other and following good manners. By signing in you agree to follow these values.
About the organizer
Helsinki Think Company is the entrepreneurship society of the University of Helsinki, where we cross boundaries between research, activism and entrepreneurship. We provide education, tools and support for those who want to build a better society - take the step from academic knowledge to concrete action with us!