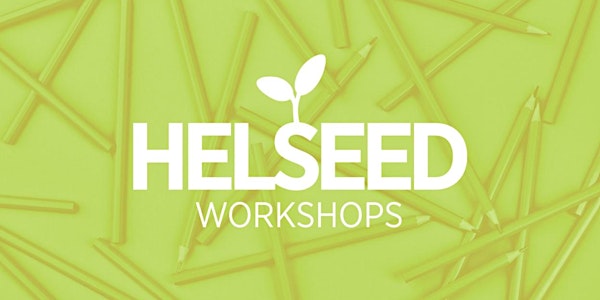 HELSEED workshop: Business models
Do you have an idea of a business, but don't know where to start planning its implementation? The business models workshop is just for you!
By Helsinki Think Company
Date and time
Thursday, April 20 · 5 - 7pm EEST
Location
Helsinki Think Company Center Yliopistonkatu 4 00100 Helsinki Finland
About this event
As the second workshop of the HELSEED series, this session is focused on understanding the basics of business models. Through entrepreneurship, great ideas can be taken into action quickly, but there needs to be a model for operating in order for the ideas to truly create the desired results. As there are multiple models that suit different ideas and businesses differently, we will be diving into questions such as: What is a business model? What kind of business models are there and how are those applied? What does B2B and B2C stand for? How does the business model of a non-profit organisation differ? What is a sustainable business model?
For whom:
This workshop is suitable for teams and individual participants, who already have a business idea which they hope to develop into a more business-like form. Also, if you just need a second pair of eyes to solidify your existing business model, you're more than welcome to join.
Learning objectives:
Understanding the differences in business models, relevant to different types of organizations and industries
Recognising interdependencies of different aspects of your business, which may make or break you
Being able to determine your own customer market and value proposition
Understanding, finding and drafting the best fitting business model for your own idea
All HELSEED workshops are free to join and held in English.
Find out more information about the HELSEED workshops series from our website: https://www.thinkcompany.fi/helseed
In Helsinki Think Company's workshops we are respecting each other and following good manners. By signing in you agree to follow these values.
About the organizer
Helsinki Think Company is the entrepreneurship society of the University of Helsinki, where we cross boundaries between research, activism and entrepreneurship. We provide education, tools and support for those who want to build a better society - take the step from academic knowledge to concrete action with us!