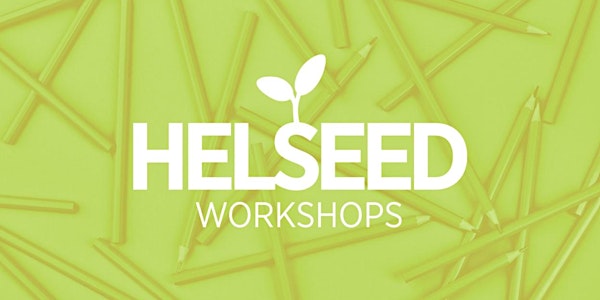 HELSEED workshop: Build – measure – learn
Great idea, lets test it! In this workshop we are giving you tools you need to test your ideas and help you to plan your piloting phase.
By Helsinki Think Company
Date and time
Thursday, May 4 · 5 - 7pm EEST
Location
Helsinki Think Company Viikki Latokartanonkaari 3 00790 Helsinki Finland
About this event
In the fourth and final workshop of this spring, teams will focus on putting their idea and concept to the test, as in how to conduct product piloting. Many ideas may seem good and ready in the planning phase, but only through testing them in practice you can prove they actually work the way they should, find possible problems in them and also hidden possibilities for further development. Examples of product piloting are provided to give some reference points for starting off with your own project. The planning and creation of concrete steps for your pilot will begin right here – with the help of our experts!
For whom:
The workshop is suitable for teams and individuals who have a clear business idea and have thought about their potential business model.
Objectives of participation:
Understanding different ways of how product/service piloting can be done
Being able to apply the provided examples to refine your plans for a piloting program
Drafting your own piloting program for your product or service
Setting realistic, trackable metrics and goals for determining success
Getting the tools for being able to independently carry out your pilot from start to finish
All HELSEED workshops are free to join and held in English.
Find out more information about the HELSEED workshops series from our website: https://www.thinkcompany.fi/helseed
In Helsinki Think Company's workshops we are respecting each other and following good manners. By signing in you agree to follow these values.
About the organizer
Helsinki Think Company is the entrepreneurship society of the University of Helsinki, where we cross boundaries between research, activism and entrepreneurship. We provide education, tools and support for those who want to build a better society - take the step from academic knowledge to concrete action with us!