About this Event
On the first Monday of October, we'll be blending technology and marketing at Clarion Hotel.
There's loads of rising stars in the Finnish tech scene, with millions of funding raised. We'll be joined by Ultimate.ai, the multilingual customer service automation tool automating your repetitive customer service cases.
But there's also another side to marketing tech. Our partners from Hannes Snellman will be guiding us through the importance of having your legal documents on point as well, when it comes to blending marketing and technology.
The pre-networking will be powered by free drinks and networking, for priority tickets only.
Join us on the 7th of October at Clarion Hotel in Helsinki!
More speakers to be announced!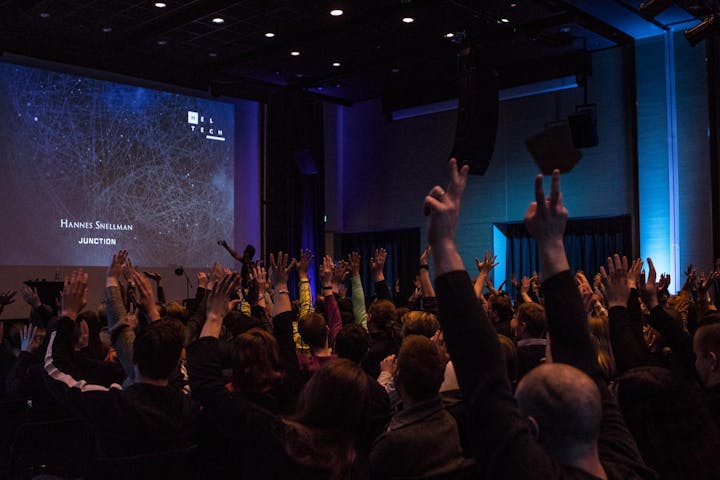 TICKETS
Free
Priority 5€
Exclusive 15€
PROGRAM:
17:00 Pre-networking (Priority ticket)
17:50 Doors open (Standing ticket)
18:00 The event starts
Keynote by Reetu Kainulainen, ultimate.ai
Keynote by Sarita Schröder and Erkko Korhonen, Hannes Snellman
19:30 Networking session
// Hel Tech is the largest tech meetup in Helsinki, featuring various topics in tech on the first week of each month. It brings together tech and startup enthusiasts, experts from industry, academia and startups and investors to discuss fresh trends in a relaxed setting.