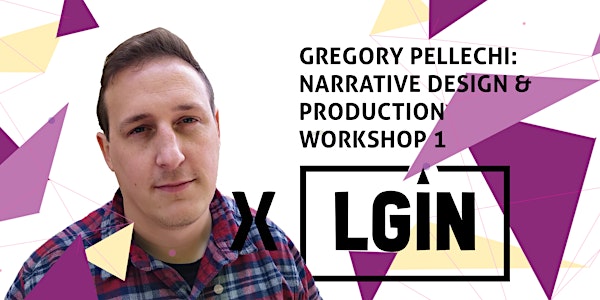 Greg Pellechi: Narrative Design & Production Workshop 1
Learn how Narrative Design can cooperate with other departments and improve your game and ideally studio. It's more than just writing.
About this event
Join the narrative team in an interactive workshop designing and planning a super cool(™) online multiplayer game to learn more about how Narrative Designers cooperate with other disciplines. Each participant will be given a role in the studio (aka will represent different disciplines), and will get to participate in the design of a part of this imaginary game. Once the design has been created, we'll switch to production planning to figure out the best way to incorporate all the awesome ideas(™) generated.
This is an online, interactive workshop. If participants are more comfortable with just watching that is great too. This workshop will be recorded and made available at a later date.
This workshop is run by Gregory Pellechi, Senior Narrative Designer at Action Squad Studios and mentor at LGIN. Greg has been in games for 6+ years now, and has been managing teams for over 10 years across a number of industries. Storytelling and humanity have always been his focus, as they are now.
NOTE: Keep an eye on your emails! You will get the Zoom link in your email before the event starts.