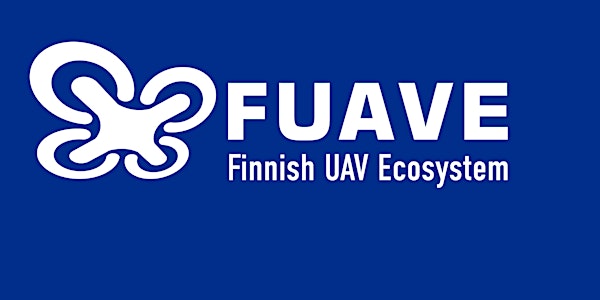 FUAVE Stakeholder Event & Bootcamp Oulu 2022
FUAVE Stakeholder Event and Bootcamp Oulu 2022 is a part of events organized by Finnish UAV Ecosystem. It will be held on Linnanmaa Campus.
When and where
Location
Linnanmaa Campus Erkki Koiso-Kanttilan katu 1 90570 Oulu Finland
About this event
FUAVE Stakeholder Event is a part of the events organised by the Finnish UAV Ecosystem. It includes exclusive keynotes from various stakeholder organisations, such as flight operators, UAS-related associations, companies, certifiers and drone manufacturers. Along with the presentations, there is an indoor exhibition of the latest drone equipment, applications and payload accessories.
Timetable:
08:00 Registration, morning coffee
09:00 Welcoming words by the organiser
Heidi Fagerholm, Rector, Oamk
09:15 Keynote: Drones and cybersecurity
Martti Lehto, Professor of Practice, University of Jyväskylä
10:00 Drones and modern warfare
Kaarel Kullamaa, Direct Sales Manager, Threod Systems, Estonia
10:30–13:00 Lunch available
10:30–12:30 Flight demonstration at P8 parking slot, Anarky Labs, Hannu Lesonen
12:00–13:00 Workshop: Ethical values and the ethics of drones and AI (in Finnish)
Pietari Pikkuaho, VTT, Tomi Oravasaari, XAMK
13:30–13:45 Autonomous drone applications research at FGI
Eija Honkavaara, Professor, FGI
14:00–14:15 Company presentation
Rumble Tools Drone Solutions
14:15–15:00 Coffee available
14:30–14:45 Proprietary Drone Experiments
Timo Kasurinen, Researcher, Xamk
15:00–15:15 Extended vision in robotics operations
Hannu Lesonen, CEO, Anarky Labs
15:30–15:45 FUAVE presentation
University of Oulu
16:00–16:15 Wingtra presentation
Sami Nuutinen, Wingtra
16:30–16:45 Future aviation trends – Roadmap for drones
Hannu Karvonen, Senior Scientist, VTT
16:45–17:00 End of program: Bye bye & see you next year
Kimmo Paajanen, Project Manager, Oamk
Welcome to Oulu!