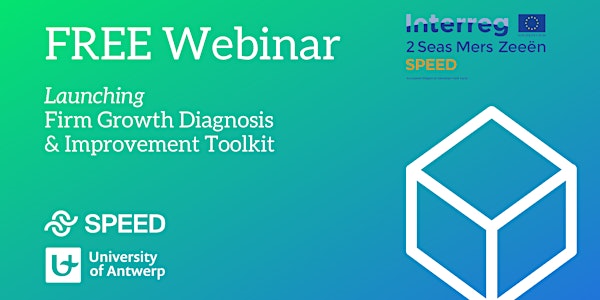 Firm Growth Diagnosis & Improvement Toolkit - Launch Webinar
Curious to discover foundational elements for your entrepreneurial firm to grow? And what if you could assess your firm on these for free?!
About this event
Free webinar launch presenting the diagnostic and improvement toolkit for entrepreneurial firms aiming for growth. Why? What? How? and When!
While many entrepreneurial firms are aiming for growth, not many actually achieve it. Environments are unpredictable and times are uncertain, so firms need to look outside their own environments to find solutions to their growth-related challenges.
Business development tools and systems offerring "quick fixes" are numerous and growing, yet most of the time only useful when
... firms know why, when and where to use them, and
... if they are implemented into a solid foundation.
Because, as the architectural saying goes, a house is only as strong as its foundation, and so is a firm!
The diagnosis and improvement toolkit has been developed by the University of Antwerp within the Smart Ports Entrepreneurial Ecosystem Development project. It is aimed to help young firms understand exactly what is necessary for growth and diagnose how their own firm is positioned to address the challenges that growth entails.
The most incredible thing of all? It's completely FREE!
In this webinar, we will provide a basic introduction to the toolkit.
Why has it been developed?
What is it based on?
Who is it for?
How can you get access to it?
What will you learn?
What do you need to know?
You'll not only get a chance to get first access to the tool, but during the Live Q&A you will get to ask your questions and find out how the toolkit can help you lead your firm towards growth.
Join us and register for FREE to get your webinar video recording!
Registrations for the Live Q&A run until 10 AM May 27th.
Who is this webinar for?
Whether you are an entrepreneur yourself, whether you are a consultant of growing businesses, or whether you are a manager, CEO, a multi-firm founder, or just a curious passer-by. This toolkit can help you assess some of your (a) firm's (and team's) essential capabilities. Join us to understand how.
Research Team:
Morane Atzmon, Doctoral Researcher of management and entrepreneurship at the University of Antwerp
Prof. dr. Johanna Vanderstraeten, professor of Entrepreneurship at the University of Antwerp.