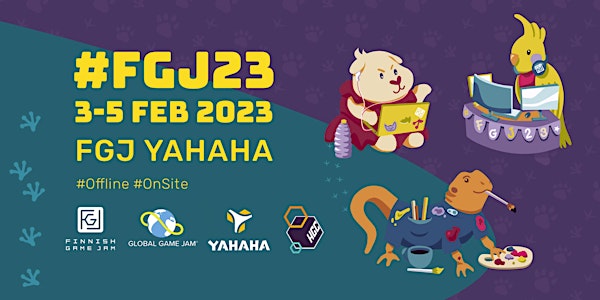 FGJ YAHAHA
Finnish Game Jam (#FGJ23) is arranged from 3rd to 5th of February 2023 as a part of Global Game Jam.
Date and time
February 3 · 5pm - February 5 · 6pm EET
Location
Maria 01 Lapinlahdenkatu 16 building 5 00180 Helsinki Finland
About this event
⭐ Join FGJ YAHAHA 2023 by registering to this event. ⭐
Let's make some games! YAHAHA is organizing the Finnish Game Jam event during Global Game Jam between February 3rd & 5th!
This year, the official #FGJ23 t-shirts can be ordered through our Redbubble Shop! 👕
Offline site @Arcade5
Yahaha has partnered up with Helsinki Games Capital to organize the Finnish Game Jam site offline @Arcade5
This site has it all - pizza, coffee and soft drinks are available on this 24/7 site, in city center with special prizes and swag to the attendees!
And that's not all - are you up for a challenge? YAHAHA will host short workshop if you want to use their game dev tool for jamming, but all jammers are welcome to join, and there's no limitations on the choice of engines or tools!
@Arcade5
Lapinlahdenkatu 16, building 5
Kamppi, 00180, Helsinki
Note that our event has a zero tolerance towards harassment and is committed to Finnish Game Industry Code of Conduct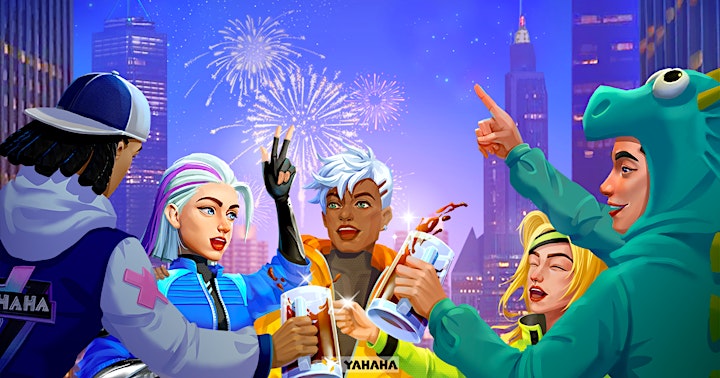 Program:
(will be updated!)
Friday:
15:00 Doors open, time to set up your gear
17:00 YAHAHA's workshop to get you ready to jam
18:00 GGJ theme reveal
19:00 Creating teams
Saturday:
16:00 Halfway check and pizza time
17:00 Prize draw
Sunday:
15:00 Finish up and upload your games and trailers!
17:00 Prizes
18:00 Doors close
Can't join on-site? YAHAHA has online site too 🎉
YAHAHA is also hosting Global Game Jam online on their Discord community
For more info and registration, follow this link!
The site has an age limit of 16+. If you have any questions about this site, contact iida (@) helsinkigamescapital.fi
For more general questions about Finnish Game Jam or Global Game Jam, you can contact finnishgamejam (@) gmail.com
Each FGJ location has their own registration, you can see them all at finnishgamejam.eventbrite.com. Registration closes on 2nd of February at 23:59. The registration is free of charge.